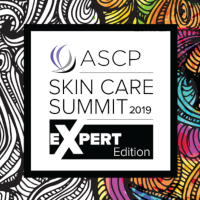 Looking to find your esty edge? Learn how to set your treatments and product recommendations apart from the competition by joining us for the ASCP Skin Care Summit: Expert Edition!
Tune in from the comfort of your computer to watch and interact with industry experts as they present the latest insights in skin care—from the use of human stem cells in skin care treatments to the chemistry behind the most cutting-edge products. These topics were designed with the expert esthetician in mind who wants to advance their career with the knowledge needed to provide real results in today's world.
Here's just one of the informative sessions you'll be a part of during this FREE full day of online learning:

GOOGLE STRATEGIES TO ATTRACT AND CONVERT MORE NEW CLIENTS
Make the most of your presence on Google and attract and convert more new clients than ever before. In this presentation, you'll learn why Google My Business should be your biggest digital marketing priority; factors that impact your Google My Business ranking; simple actions you can take to boost your visibility; and how to use ThriveHive Grader for a free instant report of your online presence.
ABOUT THE PRESENTER
David Mihm is the vice president of product strategy at ThriveHive and a world-class authority on digital marketing. With more than 15 years of global experience in local digital marketing, Mihm is a leading expert on search engine optimization and Google My Business. He also volunteers with and serves on the board of directors of MercyCorps northwest, an organization dedicated to funding aspiring entrepreneurs and helping them learn how to run a business.

Join ASCP as we bring you two FREE days of online expert-level education at our 2019 ASCP Skin Care Summit—EXPERT EDITION on Monday, October 14, 2019 and Monday, October 21, 2019.