We know how important it is to wear sun protection and broad-spectrum SPF sunscreen every single day of the year! Rain or shine, shade or direct sun, indoors or outdoors, slather it on, cover up, and protect yourself. Sun protection is so important that the FAA and TSA just approved full-size products of SPF/sunscreen to be carried on planes.
Our daily routines are full of practices that keep us healthy, happy, and fit. What many clients don't realize is that applying sunscreen—just like brushing your teeth and exercising—is an important everyday habit too.
Sun care products have long been considered essential for beach getaways or outdoor summer fun, but dermatologists everywhere will tell you that they are, in fact, necessary for a proper skin care regimen 365 days of the year.
Lipgloss + Aftershave partnered with Be The Good to give you a beautiful reminder that SPF is 365 days a year with their Shield Pendant.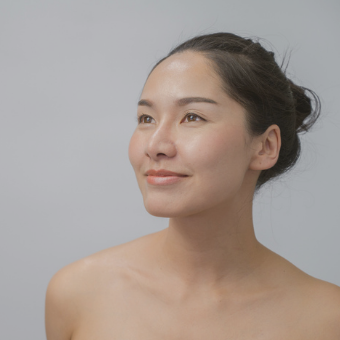 Learn more about the partnership from Lipgloss + Aftershave below and how you can order their pendants:
Creating the L+A #SPF365 Sun Shield was an organic fit between our love of style and skin care!
The L+A #SPF365 Sun Shield is also available for wholesale sales. You can sell it in your shop to remind clients to wear their SPF 365 days a year.
Ideas for retail:
Offer the pendant as a GIFT with purchase of any SPF you sell in your shop.
Allow customers to purchase it for a special price if they purchase an SPF or multiple SPFs, or a certain dollar amount gift certificate.
Offer it to VIP clients as a customer appreciation gift.
Our Goal For #SPF365
We want to create a movement using #SPF365 that encourages everyone to wear sun protection every single day. It's more than protecting your skin for cosmetic purposes—it can save lives!
Every time you put on the L+A #SPF365 Sun Shield Pendant, we want it to be a reminder to also put on your sunscreen. We hope it sparks conversation whenever you get a compliment on your beautiful pendant.
-Lipgloss + Aftershave