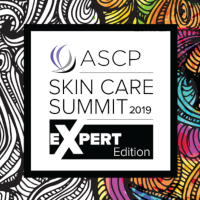 Looking to find your esty edge? Learn how to set your treatments and product recommendations apart from the competition by joining us for the ASCP Skin Care Summit: Expert Edition!
Tune in from the comfort of your computer to watch and interact with industry experts as they present the latest insights in skin care—from the use of human stem cells in skin care treatments to the chemistry behind the most cutting-edge products. These topics were designed with the expert esthetician in mind who wants to advance their career with the knowledge needed to provide real results in today's world.
Here's just one of the informative sessions you'll be a part of during this FREE full day of online learning:


Let's Talk E-Commerce

E-commerce can be one of the best ways to earn passive income in the beauty industry. How do you know when you're ready to open an online retail store, and where do you start? Kasey Boone and Lorena Ashmore give you the tools you need to start the process and turn it into a business that works for you. They talk about their own personal experiences with e-commerce, how they got started, and tips to run that side of your business more smoothly. Specifics include favorite hosting sites; how to print labels and ship packages; and a behind-the-scenes look of packaging orders and knowing how and what to sell online.
About the Presenters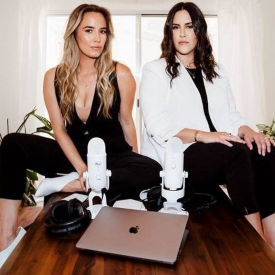 Kasey Boone is the owner and head esthetician at the trendy L.A. salon, Glow Skincare, which she opened in 2011, as well as the owner of a popular cold roller line. She has treated clients for over 12 years and has appeared on multiple TV shows including Bravo's Real Housewives of Beverly Hills. With Glow Skincare, Boone has amassed an Instagram following of more than 25,000. In 2018, she was named the National Esthetician of the Year by Cosmedix Skincare.
Lorena Ashmore is an esthetician, lash artist, and owner of Dear Lash + Love, a company launched in 2015 that boasts both a L.A. lash studio and the first lash apparel line. Dear Lash + Love has more than 50,000 followers on Instagram. Ashmore has become a sought-after guest on business blogs and podcasts because of her successful "girl boss" branding.
Both Boone and Ashmore currently own successful brick-and-mortar businesses while also running six-figure e-commerce sites, and are the hosts of Beauty Biz BFFs—a beauty and business podcast that takes a peek behind the curtain of the esthetic industry. Beauty Biz BFFs has been downloaded 135,000 times and has almost 3,000 regular weekly listeners.
Join ASCP as we bring you two FREE days of online expert-level education at our 2019 ASCP Skin Care Summit—EXPERT EDITION on Monday, October 14, 2019 and Monday, October 21, 2019.