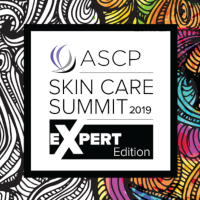 Looking to find your esty edge? Learn how to set your treatments and product recommendations apart from the competition by joining us for the ASCP Skin Care Summit: Expert Edition!
Tune in from the comfort of your computer to watch and interact with industry experts as they present the latest insights in skin care—from the use of human stem cells in skin care treatments to the chemistry behind the most cutting-edge products. These topics were designed with the expert esthetician in mind who wants to advance their career with the knowledge needed to provide real results in today's world.
Here's just one of the informative sessions you'll be a part of during this FREE full day of online learning:
FACT OR FICTION—
THE CHEMISTRY BEHIND EFFECTIVE SKIN CARE PRODUCTS
It seems that every year there are hot new skin care actives that promise to revolutionize the industry. But if you look at the products available today, they are not really much different than products from 20 or even 30 years ago. In this talk, we'll look at why that is true. We will review the chemistry of what makes skin care products work, the science supporting efficacy, and the hottest new ingredients. We'll cover the difference between drugs, cosmeceuticals, and cosmetics, and cover how skin care products are formulated and the importance of preservation and safety testing.
ABOUT THE PRESENTER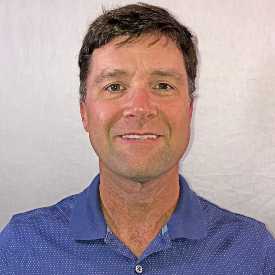 Perry Romanowski is an independent cosmetic chemist who has spent the past 25 years developing products in the personal care and cosmetic industry. He has worked on both hair and skin care products. He is currently Vice President of Element 44 Inc., which specializes in science education. In 2014, Romanowski created the Practical Cosmetic Formulating online training program to provide cosmetic chemists continuing education across a broad range of formula categories. He served as the 2018 President of the Society of Cosmetic Chemists (SCC). Additionally, he has made appearances on popular TV shows including Dr. Oz and Rachel Ray. He is also co-host of the popular podcast and website, The Beauty Brains, where real scientists answer beauty product questions. Romanowski received his B.S. in Chemistry from DePaul University and also studied biochemistry. He has written and edited numerous articles and books, taught the SCC's Beginning Cosmetic Chemistry continuing education class, and developed various websites. He also provides consulting services for cosmetic formulating, testing, and Internet solutions.
Join ASCP as we bring you two FREE days of online expert-level education at our 2019 ASCP Skin Care Summit—EXPERT EDITION on Monday, October 14, 2019 and Monday, October 21, 2019.