Customer Service Serves You Right
By Gina Rivera, Beauty Expert & Founder of Phenix Salon Suites
We have all experienced a client showing up for an appointment and you are suddenly struck with sheer panic because you don't have them down on your books. For me, this typically happens when I am two clients deep and running 30 minutes behind. And, the fun part is that nine times out of 10, my client was usually in the wrong!
Wrong or not, the absolute worst thing any lifestyle professional can do is make the client feel embarrassed for showing up at the wrong time or arguing with them when they challenge you. It's a quick way to lose a client, or at a minimum, create discord.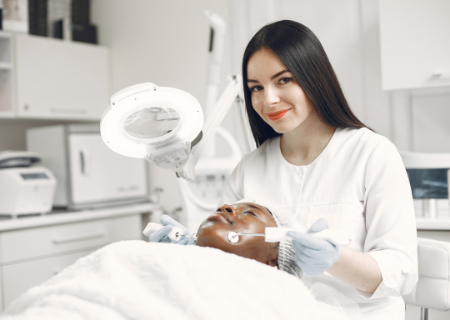 I have seen this happen. I don't care how wrong your client may be, always remain professional. Take a deep breath and work through it with your client. Try to accommodate them the best you can. Maybe you can fit them in during the next day or two, or if you're lucky, later that day. Just remember—always take care of your clients.
Work to become a master of relationships. You want your loyal clients to stay that way for a long time. Especially if it is not typical for the client to confuse their appointment time. I like to refer to the ROR rather than the ROI. ROR stands for Return on Relationships, and trust me, it's a real thing!
We all have those habitually late clients who we can never make happy. I had a few myself. However, I always remained professional and tried to figure out a solution that worked best for the client and myself. Sometimes that would mean that I had to have a heart-to-heart talk with them. At times you may even need to suggest that a client should try a different stylist who might be a better fit.
I think, as humans, we tend to forget about the clients we can't make happy. Just know their unhappiness may not be about the service or you, it might be something completely unrelated. You never know what is going on in someone's life that is generating negativity. So, strive to be as understanding as possible and make sure you focus on working through challenges professionally. It will pay off in the long run!