posted on: March 20, 2020
At this point, COVID-19, or coronavirus, has been detected in most countries worldwide. And as the awareness of proper hygiene practices is growing publicly, we in the esthetics and skin care profession know that hygiene is something we always specialize in.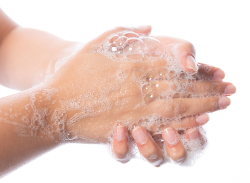 Estheticians don't normally talk about the steps they take to sanitize their space with clients. However, now is the time to be transparent about protocols.
At a base level, experts are emphasizing that proper handwashing is pivotal. For at least 20 seconds—two rounds of the "Happy Birthday" song—thoroughly scrub both hands, particularly under the nails. And avoid touching your face. If you do, make sure to wash your hands once again.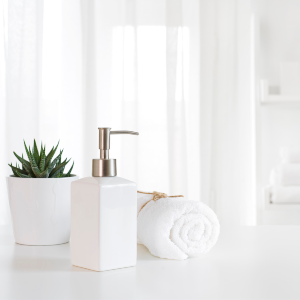 Of course, broad-based hygiene begins the moment the client enters your space. Reception area cleanliness is particularly crucial right now. Provide easy access to hand sanitizer with at least 60 percent alcohol and make sure all surfaces, including countertops, door handles, and light switches, are frequently wiped down with disinfectant as well. Tissues, soap and water, and hand sanitizer should be plentiful in reception, bathroom, and treatment areas for all to use. Recommendations are that coughs and sneezes should be done into a tissue, which is then disposed of.
This attention to detail flows through into the treatment room. You want to ensure a safe, clean work environment (as always!) for yourself as well as your clients. Of course, surfaces such as treatment beds, counters, trays, tables, and sinks are also wiped down with disinfectant before and after sessions and double-checked at the end of every day. In addition, treatment beds are covered for each client with either freshly laundered sheets or disposables and are changed and placed in a closed hamper at the end of every treatment. Enhance ventilation by opening windows or ensuring adequate air flow.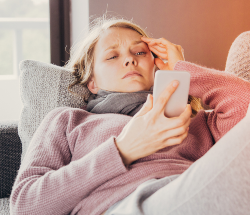 Consider that now may be the time to suspend your cancellation policy. Clients should feel free to bow out of a session if they have a last-minute cold or flu-like symptoms. Communicate that with them. In that same vein, let clients know you will also cancel if you are feeling ill, a protocol you've always adhered to for the safety of your clients.
Stay current with information coming from credible sources like the US Centers for Disease Control and the World Health Organization. Now, more than ever, clients need to know what you're doing to create a safe health-care environment.
We've attached the following video from ASCP Membership Program Manager, Emily Morgan, to share with your clients. It is also available on our ASCP Facebook account to share:
For additional information and resources, please check out our blog, "Coronavirus and Your Practice" to learn more.