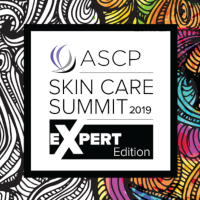 Looking to find your esty edge? Learn how to set your treatments and product recommendations apart from the competition by joining us for the ASCP Skin Care Summit: Expert Edition!
Tune in from the comfort of your computer to watch and interact with industry experts as they present the latest insights in skin care—from the use of human stem cells in skin care treatments to the chemistry behind the most cutting-edge products. These topics were designed with the expert esthetician in mind who wants to advance their career with the knowledge needed to provide real results in today's world.
Here's just one of the informative sessions you'll be a part of during this FREE full day of online learning:

USING NEXT-LEVEL DIGITAL MARKETING TO INCREASE REVENUE

Learn how to use the digital space (websites, blogs, email marketing, and social media) to help increase your revenue. Lipgloss + Aftershave's Barry Eichner and Jenni Nagle will walk you through practical yet simple ways to map out a content calendar that will save time and generate more revenue! You will gain a better understanding of what digital tools are available to your business; how your website and blog can be used to attract new clients; the various types of content ideal for Facebook + Instagram; the connection between your website/blog, social media, and email marketing as part of your digital marketing plan; and how to execute it all with just three hours per month of planning time!
ABOUT THE PRESENTERS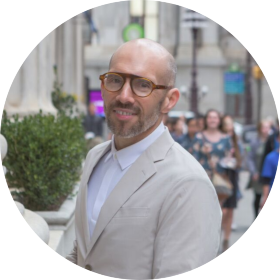 Barry Eichner has been in the beauty industry for 20 years. His career began in wholesale skin care sales and grew into spa management, where he flourished a spa director, spa operations manager, spa marketing manager, multi-unit area manager, and vice president of the chain of medical spas. He continued his career in beauty as a business development and digital media consultant to day spas, medical spas, and hair salons before taking on international skin care brands, spa distribution companies and device manufacturers. His passion is to help beauty based businesses thrive by sharing his vast knowledge of sales, operational efficiencies, and digital marketing strategy. He is a featured writer for American Spa magazine and has been selected as a speaker for the 2020 International Esthetic, Cosmetic and Spa Conferences. He has been the master of ceremonies for The Skin Games in 2018 and 2019, Spa Hive in Norwich 2019, and is a featured trainer at True U Education in Chicago, IL. Eichner has two yoga certifications and is an avid fitness enthusiast. He lives in Philadelphia with his dog Piper in a converted loft that doubles as the Liplgoss + Aftershave creative studio. He is a self-proclaimed coffee junkie and travel buff, and loves creating new healthy recipes for his close friends.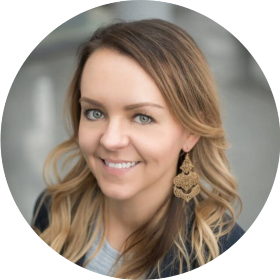 Jenni Nagle is a licensed esthetician of 20 years and has always been the go-to girl for skin care advice. Her well-rounded background provides a unique perspective to the industry and takes you from behind the treatment room door to behind the brand. Nagle's experience spans the industry from resorts, salons, and spas to medical spas, and from hands-on treatments to running business operations. She has worked extensively with worldwide skin care brands to increase brand awareness and is now focused on effective content creation to educate both consumers and professional skin care providers. Nagle gets excited about research behind each brand she works with and can only truly stand behind a product or treatment if she has seen proven results. She prides herself with working with amazing products, inspiring people, and remarkable places. When she isn't busy playing with products or maintaining her manicure, she is busy chasing around her energetic 5-year-old son, Jack, or having cocktails with her husband on the beach.
Join ASCP as we bring you two FREE days of online expert-level education at our 2019 ASCP Skin Care Summit—EXPERT EDITION on Monday, October 14, 2019 and Monday, October 21, 2019.