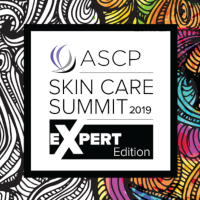 Looking to find your esty edge? Learn how to set your treatments and product recommendations apart from the competition by joining us for the ASCP Skin Care Summit: Expert Edition!
Tune in from the comfort of your computer to watch and interact with industry experts as they present the latest insights in skin care—from the use of human stem cells in skin care treatments to the chemistry behind the most cutting-edge products. These topics were designed with the expert esthetician in mind who wants to advance their career with the knowledge needed to provide real results in today's world.
Here's just one of the informative sessions you'll be a part of during this FREE full day of online learning:


It's Complicated—
Why Your Client's Skin Won't Stay Clear

Acne-plagued skin is an all too common complaint. As quickly as you can help clients achieve clear skin, they are faced with another breakout. Is it hormones? Is it diet or stress? The answer, it's complicated. Whether it is one of these causes or something completely different, what your clients want, and you want to give your clients are real answers and real solutions.
As licensed professionals, you want to provide those answers, but the training received in traditional esthetics programs may have only discussed classic treatments for acne and acne-prone skin. They may not have offered innovative and non-conventional treatment techniques like those that are being used by experts today.
About the Presenter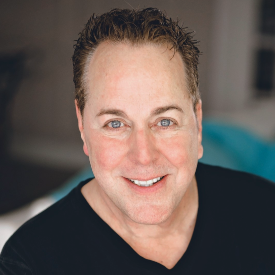 Mark Lees, PhD, M.S. is a multi-award-winning speaker, master clinical skin therapist, and product developer of Mark Lees Skin Care products, specializing in acne, sensitive, and aging skin. He is also the author of Skin Care: Beyond the Basics, The Skin Care Answer Book, and his latest book, Clearing Concepts: A Guide to Acne Treatment. He also has a regular column, Skin Solutions, in ASCP Skin Deep magazine. He has been actively practicing clinical skin care for more than 30 years at his multi-award-winning, CIDESCO-accredited Florida salon. Lees' numerous professional awards include American Salon magazine's Esthetician of the Year, the Les Nouvelles Esthetiques Crystal Award, the Dermascope Legends Award, the Rocco Bellino Award for outstanding education from the Chicago Cosmetology Association, and the Esthetics International Humanitarian Award from the Southern Spa and Salon Conference. He has also been inducted into the National Cosmetology Association's Hall of Renown. Lees has been interviewed and quoted by NBC News, The Associated Press, The Discovery Channel, Woman's World, Glamour, Self, Teen, Shape, and many other publications. His line of products for acne-prone, sensitive, and sun-damaged skin is available at finer salons and clinics throughout the United States.
To up your game in the fight against acne—and hear from many other industry experts—join ASCP as we bring you two FREE days of online expert-level education at our 2019 ASCP Skin Care Summit—EXPERT EDITION on Monday, October 14, 2019 and Monday, October 21, 2019.