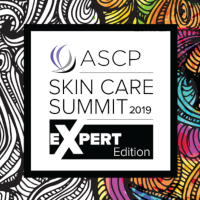 Looking to find your esty edge? Learn how to set your treatments and product recommendations apart from the competition by joining us for the ASCP Skin Care Summit: Expert Edition!
Tune in from the comfort of your computer to watch and interact with industry experts as they present the latest insights in skin care—from the use of human stem cells in skin care treatments to the chemistry behind the most cutting-edge products. These topics were designed with the expert esthetician in mind who wants to advance their career with the knowledge needed to provide real results in today's world.
Here's just one of the informative sessions you'll be a part of during this FREE full day of online learning:
The History and Current Use of Human Stem Cells to Heal Compromised Skin

Stem cells in skin care products can help maintain the skin's physiology and structure. Recently, the importance of proteostasis in the skin and other protein molecules released by stem cells have been recognized for their skin tissue healing abilities. During this presentation, you will learn the history behind how human stem cells were first utilized, what major therapeutic benefits the use of stem cells can yield in skin care today, how the choice of stem cell type is crucial for the development of a safe and efficacious secretome to be used in skin care products, and how this is impacting the future of skin care.

ABOUT THE PRESENTER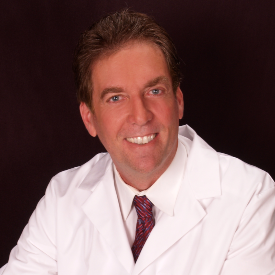 Greg Maguire, PhD, FRSM, pursued his graduate training at the University of California, Berkeley, University of Houston, University of Texas, The Marine Biological Labs, Woods Hole, MA, and Cold Spring Harbor Laboratory, NY. He is a former professor of neuroscience and ophthalmology at the University of California, San Diego School of Medicine, a visiting associate professor of physiology at Keio University School of Medicine in Tokyo, Japan, visiting assistant professor of molecular neurobiology at the University of Washington, former faculty at the Bascom Palmer Eye Institute, and a visiting scientist at Massachusetts General Hospital at Harvard University. Awarded a Fulbright-Fogarty Fellowship from the National Institutes of Health, Maguire studied tissue degeneration and regeneration and the role of stem cell released molecules through paracrine and autocrine actions to maintain, repair, and regenerate human tissues. His NIH-funded studies of systems biology and reverse engineering at the University of California, Berkeley and stem cell biology at UC San Diego led to the development of adult stem cell-based S²RM® technology for the development of therapeutics. Maguire has more than 100 publications, multiple patents, and has been elected as a Fellow of the Royal Society of Medicine. His first book, Stem Cell Released Molecules: A Paradigm Shift to Systems Therapeutics, was published in 2018; his second book, Thinking and Eating for Two: The Science Of Using Systems 1 and 2 Thinking to Nourish Self and Symbionts will be published in November, 2019.
Join ASCP as we bring you two FREE days of online expert-level education at our 2019 ASCP Skin Care Summit—EXPERT EDITION on Monday, October 14, 2019 and Monday, October 21, 2019.