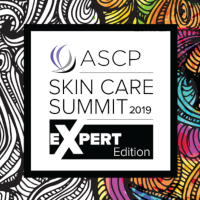 Looking to find your esty edge? Learn how to set your treatments and product recommendations apart from the competition by joining us for the ASCP Skin Care Summit: Expert Edition!
Tune in from the comfort of your computer to watch and interact with industry experts as they present the latest insights in skin care—from the use of human stem cells in skin care treatments to the chemistry behind the most cutting-edge products. These topics were designed with the expert esthetician in mind who wants to advance their career with the knowledge needed to provide real results in today's world.
Here's just one of the informative sessions you'll be a part of during this FREE full day of online learning:

Inclusive Messages: How We Impact Who is Coming in the Door (or Not)
Esthetics, like our society, is becoming increasingly more diverse. Diversity in the esthetics field means varied learning styles, gender status and identity, physical capabilities, race and ethnicity, sexual orientation, and more. Learn how you can market and communicate your services in a way that positively influences client diversity and retention. In this session, we will focus on the many ways we either signal that our skin care practice is inclusive and welcoming or not, including elements of marketing and business practices (such as intake) and staff education.
ABOUT THE PRESENTER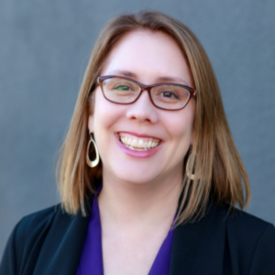 Beth Yohe, M.S., is the executive director at The Conflict Center with more than 20 years of experience as a facilitator, consultant, and writer on a variety of topics related to addressing bias, creating intentionally inclusive cultures, managing conflict, and creating dialogue across differences. Yohe previously served as regional director of development and director of training for the National Office of the Anti-Defamation League (ADL). She is involved nationally on issues related to social justice, conflict management, bullying prevention, and social-emotional learning, including serving on the advisory boards for MTV's Look Different campaign and the Ad Council's Love has No Labels campaign, as well as the board of the International Bullying Prevention Association. Yohe holds a Master of Science degree from Colorado State University and a Bachelor of Arts degree from Texas A&M University.
Join ASCP as we bring you two FREE days of online expert-level education at our 2019 ASCP Skin Care Summit—EXPERT EDITION on Monday, October 14, 2019 and Monday, October 21, 2019.