posted on: September 6, 2023
Join Associated Skin Care Professionals (ASCP) for the 9th annual FREE education summit Monday, October 16th, 2023. Tune in this Fall to learn about pro-aging with sessions focused on topical aging treatments, pro-aging ingredients, the skin's microbiome, and more! 
Not Ready For Surgery: Real-World Case Studies in Topical Aging Treatment
Featuring Mark Lees, PhD, MS, Developer of Mark Lees Skin Care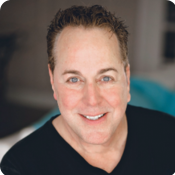 Join Dr. Mark Lees as he shows actual real-world case studies of clients who have seen amazing and realistic results using his programs - without surgery or injections! Learn the latest aging treatment science using specific combinations of ingredients that can produce significant results – showing real appearance improvement in wrinkles, sagging skin, uneven pigment, and other esthetic aging issues. Help your aging clients with this exciting and useful info! 
Mark Lees, Ph.D., M.S. is a multi-award-winning speaker, master clinical skin therapist, and product developer of Mark Lees Skin Care products, specializing in acne, sensitive, and aging skin. He is also the author of Skin Care: Beyond the Basics, The Skin Care Answer Book, and his latest book, Clearing Concepts: A Guide to Acne Treatment. He also has a regular column, Skin Solutions, in ASCP's Skin Deep magazine. He has been actively practicing clinical skin care for more than 30 years at his multi-award- winning, CIDESCO- accredited Florida salon. Dr. Lees' numerous professional awards include American Salon magazine's Esthetician of the Year, the Les Nouvelles Esthetiques Crystal Award, the Dermascope Legends Award, the Rocco Bellino Award for outstanding education from the Chicago Cosmetology Association, and the Esthetics International Humanitarian Award from the Southern Spa and Salon Conference.       He has also been inducted into the National Cosmetology Association's Hall of Renown. Lees has been interviewed and quoted by NBC News, The Associated Press, The Discovery Channel, Woman's World, Glamour, Self, Teen, Shape, and many other publications. His line of products for acne-prone, sensitive, and sun-damaged skin is available at finer salons and clinics throughout the United States