When Lipgloss + Aftershave learned of ASCP's Oncology Skin Care Month, they were eager to be a part in this amazing, month-long event. With the help of Hale & Hush, one of the most respected skin care lines in the industry (with nine of their products being oncology approved), they have documented the story and experience of two women undergoing treatment who were supplied with skin care products from Hale & Hush. Here is the one of their stories.
Meet Jennifer K. (Part II)
"You never know who needs to hear our story."
Week 3
I've been using everything I was given: Quiet Wash, Soothe Essense Serum, Hush Hydrate Gel*, Vital Lipid Lotion/Saffron Meristem Cream (depending on time of day), Eye Mousse*, and Broad Spectrum SPF 30, now that it is sunny. I used the Relief Bio-Powder a few times as a wet mixture to cover blemishes, and I like the shimmer when it is dry.
The ones that have * are my favorites!!
I have the products nicely lined up on the counter in the bathroom so I remember my skin care regimen daily. What felt overwhelming just a few days ago is really enjoyable now!
Week 4
Every product has a refreshing, mild, and clean scent. My day would start with the Quiet Wash which was so gentle and moisturizing. Next, was the Hush Hydrate Gel. I loved that it wasn't too sticky. Depending on whether it was day or night, I would choose the Soothe Essence Serum or the Saffron Meristem Cream. A little Vital Lipid Lotion felt good next, and then my favorite–the Eye Mousse. It just felt light and decadent. I loved how I could interchange any of the products depending on how dry my skin felt. Once the sun peeked its head out, I was also finally able to use the Broad Spectrum SPF 30.
None of the products are sticky or heavy. The Bio Relief Powder has a pretty shimmer or can be used wet to cover up blemishes.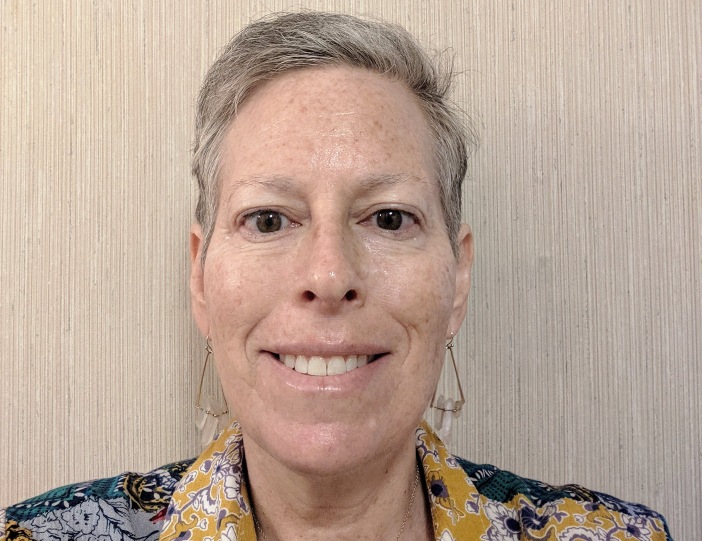 Numerous people mentioned that I looked great and could see a noticeable difference from when I started. I know I certainly grew from this experience. Sure, I shed some tears… well, to be completely honest, a lot. Not really knowing how much my treatment took its toll on my skin was a rude awakening. However knowing that a company such as Hale & Hush exists to help people like myself, I am abundantly grateful that this opportunity presented itself to me. We don't learn from our comfort zone, and this certainly helped me to step completely outside of it. Now I'm just wondering when they are going to make body lotion because apparently I need a vat of it to repair the chemo damage.

Article provided by Lipgloss + Aftershave
READ PART I
Learn more about Treating The Most Vulnerable Skin: True Testaments About Oncology Skincare

LEARN MORE ABOUT ASCP'S ONCOLOGY SKIN CARE MONTH
Check out our blog here to learn more about this amazing event.