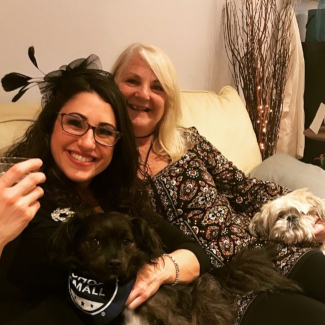 I became an oncology esthetician right before I opened my business in 2012. I had stumbled upon a letter to the editor from an oncology patient raving about an oncology esthetician that saved her skin and her happiness during the first terrible rounds of chemotherapy, and I instantly knew my life would be changed forever. When I was in eighth grade, my mother had a squamous cell carcinoma removed from her chest that needed 65 stitches, inside and out. To say it was traumatizing to her skin and her soul would be an understatement. Even at such a young age, I had wished there was something more I could do to help alleviate her pain, swelling, and overall mental health during that time. Then, years later, as a professional esthetician, I knew this would be my calling. I have happily and successfully helped countless patients over the last seven years at Skinchanted Spa, and honestly, their happiness has led to my happiness as well! Since 2012, I have exclusively used an all-natural and organic skin care line that includes a medical line aimed specifically at chemo and radiation burns to help heal and soothe the skin after trauma. It has also helped clients with bed sores and diabetic wounds that are resistant to healing.
I will never forget one instance in particular when I had a client who had brain, bone, and liver cancer. His wife had set up his facial appointment with me since he only spoke French, and during our treatment we both knew this would be a palliative session. He was so relaxed and a puddle in my hands; I just remember he melted into the bed and drifted off to sleep as I proceeded to do what I did best. In that instance, I felt so grateful to be able to give him and his family this gift. He hadn't been able to relax since his diagnosis due to his endless doctors' appointments, chemo and radiation, and the fear that someone may "hurt him." I was so fortunate to have been trained by such skilled professionals at Touch for Cancer; I could confidently treat this man to a lovely afternoon of pampering without any fear of later repercussions. When he sleepily awoke, I welcomed him back and we just smiled to each other and looked into each other's eyes. I gave him a squeeze and a nod as he headed out of the spa and, just for that one hour, I knew I gave him something that no one else had been able to give him. And THAT is what it's all about!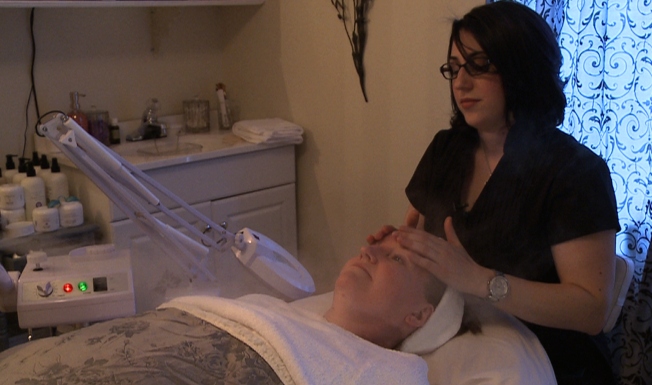 Story of inspiration provided by

Kerry Kourie, LE and owner of Skinchanted Spa
Esthetician for 10 years
Practicing oncology skin care for 7 years


LEARN MORE ABOUT ASCP'S ONCOLOGY SKIN CARE MONTH
Check out our blog here to learn more about this amazing event.