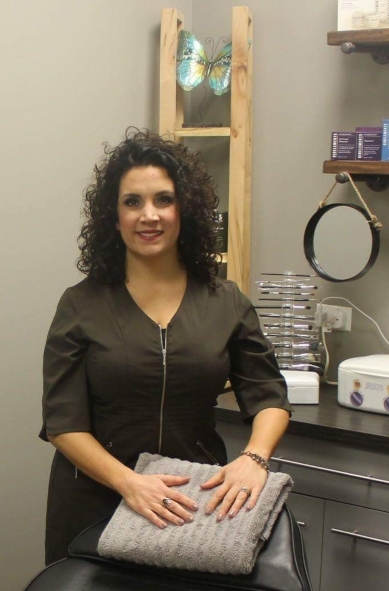 I became a licensed esthetician in 2008. It has truly been one of the best most rewarding experiences of my life. In 2015, I ventured out on my own and opened Marguerite's Skin Care & Makeup. At that time, I decided to invest in education for oncology skin care. I had so many clients who were survivors (some even still in treatment), family members, and friends effected by cancer. I just felt that I could be doing more to help those effected find some comfort. I learned about a course being offered at the Dermal Institute in Chicago through Greet the Day called Skin Care for Oncology Clients. I signed up and never looked back. It was truly an amazing life-changing experience. Thanks to this training, I can safely provide skin care treatments or do makeup applications on clients who have had or have cancer. I have a deeper understanding of what cancer is, its effects on the body and mind, and how to manage some of the side effects during treatment and recovery. I cannot stress enough how much I did not understand about cancer until I took this course.
In the last four years, I have been able to assist clients that have battled cancer and are still suffering the skin-related side effects. We have been able to work together to find effective treatments and routines for them that have truly made a difference in finding their new normal, as well as giving them some comfort they desperately crave. I recently did wedding makeup and was able to help the mother of the bride who was recovering from chemo, radiation, and surgery feel fantastic, not by putting a ton of makeup on her, but by giving her lashes, brows, and a glowing complexion.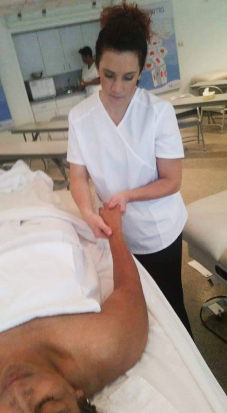 She was alive and with her daughter and wanted to show that to the world, not wear a mask. Even more recently, I lost my uncle to Stage 4 prostate cancer. Even though I didn't directly provide treatments to him, I felt I was in a better position to comfort him or get products to help with some of the side effects manifesting on his skin. I also have a great friend and co-worker in the beauty industry battling breast cancer. She is a true inspiration, cutting hair and uplifting people all around her while fighting her own battle. It has been so nice to be able to be there to help her with any needs that arise from skin care to how to apply false eyelashes and draw on some brows.
My oncology training has touched so many facets of my life. I use it in my practice and my personal life. It has made me a better person. I am constantly reviewing my training, listening to survivors, and always seeking more training so I can continue to grow and make a difference for people. There is so much about cancer we do not understand, and every person's journey is different, but at the heart of it, all the power of touch and just listening can do amazing things for a person. I promise that no matter how you plan on using your oncology training, it will pay off.
Story of inspiration provided by

Marguerite Holland, LE and owner of Marguerite's Skin Care & Makeup
Esthetician for 11 years
Practicing oncology skin care for 4 years


LEARN MORE ABOUT ASCP'S ONCOLOGY SKIN CARE MONTH
Check out our blog here to learn more about this amazing event.