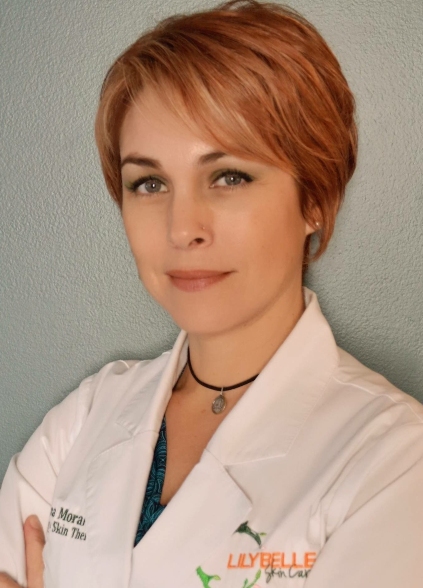 It has been a very common question for me during the past few years: Have you lost a loved one due to cancer? Have you personally experienced cancer? Even though I lost my grandparents to cancer, I wasn't present to see the development of the process. I have not experienced cancer personally (knock on wood), but it was more a call from my heart that made me go down this road.
I have always been passionate about skin care. When I was a little girl, I loved to "pamper" my dad by doing facials without the knowledge of what I was doing, but only the fact of touching and helping him relax was enough for me. When I was a teenager, I started doing makeup for my friends and family for special occasions. It was only in my adulthood, and after being an interior designer for years, that I decided to follow my dream—and more importantly my passion.
Once in esthetic school, I started noticing that all the protocols we learned were restricted for cancer patients. Knowing the power that a healing touch can do to a person (I am also a reiki practitioner), I started doing research on different ways of helping clients with history of cancer. It was then when I got my training with two different well-known organizations, one being Oncology Spa Solutions, where I learned how to safely and compassionately help clients who have cancer and are undergoing cancer therapies. Now, not only do I work at a well-known hospital in Weston, but I am also a trainer for Oncology Spa Solutions in English and Spanish for Florida. Our mission is to train as many estheticians as we can and to have at least one trained esthetician in every hospital and cancer center in the US.
There are no more rewarding words than, "Thank you for making me feel normal."
Story of inspiration provided by

Tatiana Morales, LE and owner of LilyBelle Skin Care
Esthetician for 5 years
Practicing oncology skin care for 4 years
LEARN MORE ABOUT ASCP'S ONCOLOGY SKIN CARE MONTH
Check out our blog here to learn more about this amazing event.