"If you want others to be happy, practice compassion. If you want to be happy, practice compassion." —Dalai Lama

Thank you for the opportunity to share my story with you. I am Tracy Lacina, licensed esthetician specializing in skin care for people with cancer, owner of Skin Deep Salon and Spa, Coralville, Iowa, and a hospice specialist caregiver at the The Bird House—The Hospice Home of Johnson County, Iowa. And I'm a cancer survivor.
As an esthetician, my practice and advocacy focus on assisting cancer patients through end-of-life care. I have experienced my own and witnessed friends, family, and clients facing the struggles of cancer. These experiences fuel my passion to provide comfort through products, services, and hands-on care to cancer clients throughout their journey. I approach the whole person; physical, mental, and emotional through support, comfort, and listening. If you listen closely and gain their trust, you will hear their true needs.

When I learned I could become "oncology trained" and its impact on mind, body, and spirit, my passion was set into motion. I have personally experienced oncologists' goals to beat cancer. I have also witnessed the side effects of cancer treatments and the impact to the skin, mind, and soul, which can be devastatingly painful to the whole person. As an esthetician, my approach includes appropriate skin products applied with compassionate massage to calm, soothe, and hydrate the skin.

When a client told me she wished she would have known of my treatments before she was halfway through her chemotherapy protocol, my passion was fueled again. She shared that having this treatment before her chemotherapy resulted in feeling less tired, sick, or anxious. She slept better, which supported her stamina and state of mind leading into and after her chemotherapy treatment. My treatment, using skin-appropriate products from NeoGenesis applied with compassionate touch, had calmed her parched, fragile skin. The benefits included an endorphin release manifesting in a sense of well-being that followed and supported her during her cancer treatments. She also shared that she felt I had truly listened to her and heard her, something often lacking in the spiral of doctors and treatments. This and other feedback is my proof that supporting the whole person makes a difference in healing and fueled my determination to do more.
"Follow your passion. It will lead you to your purpose." —Oprah Winfrey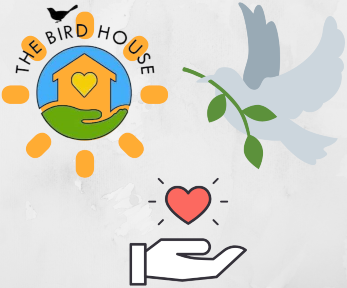 My career in esthetics has provided the opportunity to assist very special clients, clients that need help more than most of us understand. I work with end-of-life clients. In my heart, I chose esthetics to help people feel good. I cannot heal these clients, but I can help soothe them in the days or hours they have left.
Because I am oncology trained, I have the good fortune of working with some of the best products on the market. Products specially designed to calm, soothe, and hydrate the skin. I have been part of the caregiver team at the The Bird House—Hospice Home of Johnson County for 18 months. I have recommended and donated many products that help with the skin's natural breakdown of terminal illness. NeoGenesis supports my mission and donates their Recovery serum. This amazing serum is immensely powerful in the fight against bedsores or any open wounds.
The Touch Research Institute at University of Miami has done extensive research on the benefits of compassionate, human touch. When someone is in final days, many of their faculties shut down. There is research supporting that the body's ability to hear and feel touch still exists. My dear friend passed at The Bird House on December 17, 2018. I stayed at the house with her from her arrival on December 12 until her death. Caring for her was emotionally challenging and hurt deeply, while simultaneously confirming my belief that she knew we were there and we loved her. I know that holding her hand, bathing her, and applying special products to her parched skin eased her terminal restlessness, allowing her the time to do her work. Jackie knew we were at her side, caring for her and comforting her with our touch.
Any accomplishments I have made in my business and as a hospice specialist caregiver are personal in nature and constantly feed my passion. I am in my ninth year of working with cancer patients and am often asked, "How can you stand to work with cancer patients, isn't it so depressing?" My answer is always the same: "If I can help someone whose health is so compromised feel whole again by easing their pain, there is no better way to express how rewarding this is."
Now that I have the blessing of taking my passion to a new level of end-of -life care, I've been able to ease bedsores, lightly massage a hydrating product on a person's fragile skin, and to see the tension in their face fade as I gently touch them.
This MAKES A DIFFERENCE.
Since August 2018, I have been providing free facials and body treatments at my spa for all the caregivers, nurses, and volunteers at The Bird House. For many of them, this was the first time they experienced this kind of skin care. They give so much of themselves every day, and this was the least I could do to keep the compassion going. When NeoGenesis learned that I was doing this, they generously provided me with all the backbar supplies to do the facials. Compassion is contagious.
Story of inspiration provided by

Tracy Lacina, LE and owner of Skin Deep Salon & Spa
Esthetician for 10 years
Practicing oncology skin care for 9 years
LEARN MORE ABOUT ASCP'S ONCOLOGY SKIN CARE MONTH
Check out our blog here to learn more about this amazing event.