As skin care professionals return to work, the desire for thoughtfully designed personal protective equipment that allows for performance, reassurance, and all-day comfort is vital. Bio-Therapeutic meets this challenge head on, addressing the safety of both close-contact workers and clients with the introduction of the bt-protect line. As an FDA-approved medical device manufacturer for more than 45 years and based in Seattle, Washington, Bio-Therapeutic ensures that professionals can feel fully confident in meeting safety and sanitation guidelines in the workplace.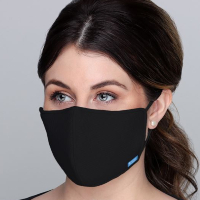 The dynamic safety suite features the bt-smartmask, a reusable, three-layer fabric mask infused in the central core layer with antibacterial and antimicrobial silver ion technology. This mask is not only adjustable with superb breathability for all day wear, but it is also a more environmentally conscious option over frequently replaced disposable paper masks. The revolutionary facial contour-molded design and athletic style weave is gentle on the skin, supremely protective, and doesn't slip when the wearer is speaking like other mask styles.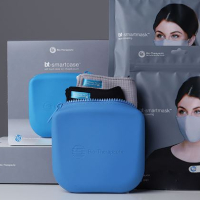 To keep your bt-smartmask sanitary while not in use, the bt-smartcase is designed to hold two bt-smartmasks securely and safely while keeping masks free of contaminants. It features a unique silicone anti-stick surface, silver ion technology, and an easy-to-use heavy-duty zipper. The convenient size has enough space for a small bottle of hand sanitizer and fits perfectly into a purse or backpack.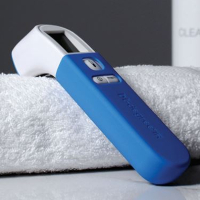 The bt-protect line also features the bt-degree IR touchless infrared thermometer, a Class 2 FDA and CE medical device, classified for over-the-counter use. This crucial safety tool is essential to your practice intake process and to monitor staff members. Capable of both Fahrenheit and Celsius measurements, the bt-degree IR takes forehead temperature in approximately one second and eliminates contact with effectiveness from up to two inches away. Also featuring and protected by a silicone carrying case and silicone sleeve, both are infused with silver ion.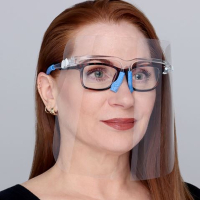 One of the most highly sought after bt-protect items and crucial to your post COVID-19 safety strategy is the bt-shield. A lightweight, reusable, and sanitizable protective face guard infused with silver ion silicone touchpoints where the shield frame encounters skin. The bt-shield is made of superior quality distortion-free, anti-fog, anti-scratch, clear PET plastic. Prescription glass wearers have also been carefully considered; the strategically extended nose bridge touchpoints allow for glasses to be worn comfortably with the bt-shield.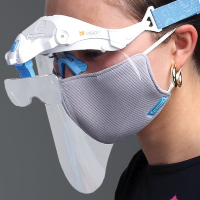 Launched in mid-September is the bt-ishield, specifically created for use with Bio-Therapeutic's award-winning, self-lit magnifying viewer, the bt-vision 2.0. This refined face shield accessory is small and agile, and offers superior protection to perform safe, up-close, and focused services.
To discover more about the bt-protect line, watch an exclusive webinar with David Suzuki, president of Bio-Therapeutic and Annet King, VP of Business Development, as they discuss the science and innovation behind bt-protect and how to move forward safely.
Register for free to get started. As an ASCP member, you can receive an exclusive 10% discount on bt-protect.
Not an ASCP member? See what you could be saving here.