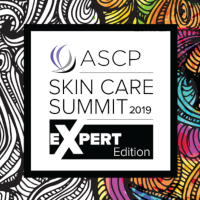 Looking to find your esty edge? Learn how to set your treatments and product recommendations apart from the competition by joining us for the ASCP Skin Care Summit: Expert Edition!
Tune in from the comfort of your computer to watch and interact with industry experts as they present the latest insights in skin care—from the use of human stem cells in skin care treatments to the chemistry behind the most cutting-edge products. These topics were designed with the expert esthetician in mind who wants to advance their career with the knowledge needed to provide real results in today's world.
Here's just one of the informative sessions you'll be a part of during this FREE full day of online learning:

Probiotics—A Deep Dive into the Symbiotic Biome and Its Effect on the Skin
Dive into an in-depth presentation about why probiotics are entering professional skin care. Sparked from the "Human Genome Project," the 13-year study on the complete sequence of DNA bases in the human genome, Danné Montague-King shares his vision and intellect on how advances in DNA research have provided us with the data to tap into the human microbiome, which consists of all living organisms in and on our bodies. Join us for this groundbreaking educational event as the skin care industry pioneer shares an understanding of how bacteria can be beneficial if you have the proper prescriptives to begin the balance effect he calls the "Symbiotic Biome."
ABOUT THE PRESENTER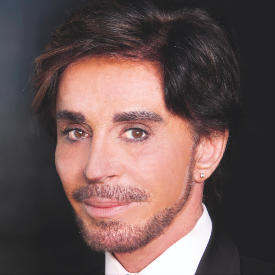 Danné Montague-King is the founder of DMK and a pioneer in the skin care industry. Montague-King has seen the depths of depression associated with poorly functioning skin. In fact, his everlasting passion was born from his dissatisfaction with his own acne as a teen. Not understanding the condition completely, and after failed attempts from top US dermatologists to cure his acne, Montague-King took things into his own hands and became his own guinea pig. A string of breakthroughs, trials, tribulations, and many travels would follow, until he found his first true breakthrough in the 1960s involving vitamin C therapy. That's all it took to spark what would be decades of developing successful treatments and products that would combine to form the iconic brand that is DMK—sold in 30 countries worldwide.
Join ASCP as we bring you two FREE days of online expert-level education at our 2019 ASCP Skin Care Summit—EXPERT EDITION on Monday, October 14, 2019 and Monday, October 21, 2019.