With summer just around the corner, it's time to adapt our skin care regimen and service menu to the changing season. Shawn Johnson, North America education manager at Ultraceuticals, shares her favorite treatments and products for summer to give your clients a healthy, dewy, and glowing complexion.

What are your favorite face and body treatments for summer?
For the face, I love Ultraceuticals Brightening Accelerator Mask from the Professional Use Only range. After a single treatment, my skin is noticeably brighter and smoother. For my body, I'm obsessed with my latest at-home, self-care treatment. I start with a full-body dry brush. Next, I apply Ultra Gentle Exfoliating Gel over my dry skin to get a good exfoliation. Then, I jump in the shower, rinse, pat dry, and finish with a generous spritz of Ultra Hydrating Skin Mist and an application of Ultra Retexturizing Body Complex. My skin is left feeling silky smooth, and I feel sufficiently pampered!

What are your go-to ingredients?
For me, summer skin means a "makeup optional," healthy, dewy, glowing complexion! For that, refined texture and plumping are key. I rely on ingredients like hydroxy acids to smooth my skin's texture and keep my pores clear; I like brightening/discoloration ingredients like niacinamide and tyrosinase inhibitors; and I like hyaluronic acid for a hydrated and dewy finish. Specifically, I alternate usage of Even Skintone Smoothing Serum with Ultra Brightening Serum, every other day, and I use Ultra B2 Hydrating Serum daily. Of course, no summer regimen would be complete without a proper SPF, so Ultra UV Protective Mineral Defence SPF 50+ is a must.

Tell us about incorporating a holistic approach.
At Ultraceuticals, we take a high-touch approach to our clinical treatments which inherently offers an element of wellness and relaxation. We incorporate manual touch points and massage throughout, including our Ultra Treatment Welcome and Close. With so many technical, machine-based modalities at our disposal, incorporating an element of human touch has never been more important. A shoulder massage, warm neck wrap while performing acupressure, or even breathing exercises can significantly enhance the guest experience and add a welcomed personal touch.

What's something that surprises clients about summer treatments?
That we peel in summer! When you formulate professional products for those living in one of the harshest climates in the world (Australia), you understand how to create treatments that are safe and effective year round. We excel at this, in part because of our 360-degree approach to working with our clients, and because of our rigorous focus on antioxidants and sun protection.
Shawn Johnson, Education Manager for North America and Europe at Ultraceuticals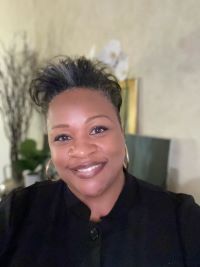 Shawn Johnson is the Ultraceuticals education manager for North America and Europe, where she is responsible for leading the brand's education efforts for national accounts and their distribution network. Additionally, Shawn serves as an Ultraceuticals brand ambassador supporting PR and virtual engagement within these markets. With a bachelor's degree in chemistry, Shawn has built her career through senior roles in sales and education.
About Ultraceuticals
Ultraceuticals, a leading Australian cosmeceuticals brand, has a purpose to show the world the true power of professional skin care. Available exclusively where trained skin care advisors can provide professional recommendations, the Ultraceuticals mission is to blend science and innovation with understanding and integrity to help every person achieve their best skin and deliver real, visible results. At the forefront of the brand is an in-house research and development team. This team of PhD scientists is dedicated to creating potent and effective products, incorporating proven, cutting-edge ingredients and technologies. Ultraceuticals owns all its formulations and intellectual property. In line with the brand promise to deliver real and visible results, in-house clinical trials are conducted on all formulations to assess their efficacy. These trials include a combination of in-house consumer panel testing and scientific data. If the product doesn't deliver the desired skin results and isn't noticeable in the panelist's day-to-day lives, the product won't launch into the market.
Ultraceuticals puts customers at the heart of everything, which is why it created a concise science-based skin care range to address all major skin concerns and deliver real and visible results (within 90 days).
The result: professional skin care with proven, personal, and powerful results.