Article by Maggie Staszcuk
This article appears in the January | February 2021 issue of ASCP Skin Deep magazine
Everyone deals with an acne breakout now and again. In fact, acne is the most common skin condition affecting both men and women.
According to a survey by research firm Dynata, 25 percent of adult women are experiencing more acne since COVID-19 began, and 55 percent of women under the age of 25 are experiencing acne flare-ups.1
When conventional acne treatment products like topical preparations and chemical peels don't cut it, several light therapy options can be used to target acne bacteria. Photopneumatic therapy is one of the most popular light-based acne treatments for its ability to both extract debris and purify pores.2
WHAT IS PHOTOPNEUMATIC THERAPY?
Photopneumatic therapy is a laser-light therapy that uses both vacuum and light therapy in a dual action process to safely treat acne by extracting pores, killing bacteria, and purifying the skin. This vacuum suction is applied to help loosen and extract dead cells, debris, and excess oil from the pores, while a broadband laser (BBL) or intense pulsed light (IPL) flashes against the skin, targeting the Propionibacterium (P. acnes) bacteria that leads to acne breakouts. This kills the bacteria and allows the skin to heal.3 Depending on the type of acne being treated, topical preparations may be applied postlaser to further purify the skin and aid in healing.
WHO IS PHOTOPNEUMATIC THERAPY GOOD FOR?
Photopneumatic therapy treats all forms of acne and clogged pores, including blackheads, pustules, papules, and even hormonal, cystic acne.4 It can even be used on the body to treat hormonal breakouts affecting the back and chest. One of the great benefits to photopneumatic therapy is that it can be used on all skin types and Fitzpatrick skin types. Since this acne treatment incorporates the use of either an IPL or BBL, it also has the added benefit of targeting the postinflammatory pigment, uneven skin tone, and erythema that is common in acne sufferers.5
PHOTOPNEUMATIC CONTRAINDICATIONS
Photopneumatic therapy should not be used on those who are pregnant, have taken Accutane in the last six months, or have an active cold sore outbreak. These contraindications are minimal and not all-inclusive. You may be working in a medical esthetic facility with varying contraindications and protocols. Always follow the directions of your medical director.
The award-winning ASCP Skin Deep magazine is the premier estheticians' source for the latest trends, techniques, products, and news from the biggest names in the industry. In this issue:
• Benefits of Glutathione: Dive into the health and beauty benefits of glutathione
• Skin Physiology: A reninder of why a proper skin analysis is essential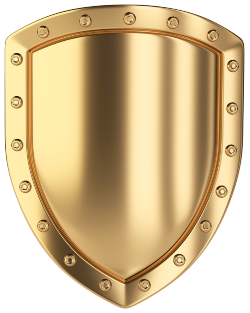 Liability Insurance
Professional liability insurance for IPL and BBL protects you in case a client sues. ASCP members have access to optional laser and light energy insurance and other advanced modalities like radio frequency, ultrasound caviation, or permanent makeup services. More information about laser insurance and advanced esthetics coverage that protects you and your esthetics practice, including the steps for applying, visit www.ascpskincare.com/ami. Pricing for laser insurance ranges from $672 - $792 for the year, and you can bundle that coverage with other advanced modalities to save more.
EXPLORE ADVANCED COVERAGE OPTIONS

Notes
1. Advanced Dermatology and Cosmetic Surgery, n.d., "Acne: 'Breaking Out' of Quarantine," accessed November 2020, www.advancedderm. com/about-us/news/acne-breaking-out-of-quarantine.
2. New Beauty Staff, "Isolaz For Fast Acne Improvement," New Beauty, May 24, 2010, www.newbeauty.com/isolaz-for-fast-acne-improvement.
3. About Face Skin Care, n.d., "Isolaz Acne Treatments," accessed November 2020, www.aboutfaceskincare.com/services/isolaz-acne-treatments.
4. About Face Skin Care, "Isolaz Acne Treatment."
5. Advanced Dermatology, n.d., "Isolaz Deep Pore Lazr Therapy," accessed November 2020, www.advdermatology.com/isolaz----pages-53.php.