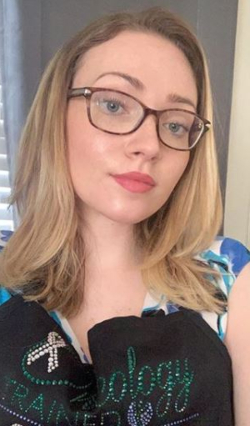 In 2011, I began my journey in the beauty industry as a cosmetologist and quickly realized my passion was more in skin care than hairdressing. In 2012, I enrolled in an advanced esthetics program.
The day I graduated esthetic school, I noticed an ad for a local spa in need of an esthetician. I applied and was hired a week later. This spa was the only spa in our area at the time that had an oncology-trained esthetician on staff, and she was just starting the process of creating her own nonprofit to help cancer patients by treating their skin. Having family members who fought cancer, I always wished there was something I could have done to help them and help improve their quality of life as they were going through treatment, so I knew right away this nonprofit was something I wanted to be a part of. I immediately took Oncology Spa Solutions Life Changing Esthetics course and knew on day one that this is what I was meant to do.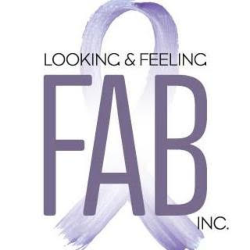 The last five years of growing our nonprofit, Looking & Feeling Fab, founded by my now good friend and colleague, Holly Brown, has been a long but worthwhile journey. Through hard work and dedication to keep working toward our goal, we have overcome many obstacles, as most nonprofits do, and have grown tremendously. Looking & Feeling Fab is now helping patients in six different locations around Boston and along the south shore of Massachusetts. I have had the pleasure of helping patients in a variety of settings, including spas, wellness centers, hospitals, and now at my own studio, Jordyn Warren Esthetics, which I opened in 2017.
Our mission at LFF is to provide skin care, massage therapy, and lymphatic drainage treatments to help improve the quality of life of those with cancer and other illnesses. We are also able to help prevent radiation dermatitis by pretreating our patients' skin prior to radiation. We can help ease neuropathy by doing reflexology treatments, and combat the most common side effect of dry, irritated skin by focusing on hydration and soothing skin care treatments—all while making sure each treatment is incredibly relaxing. We are able to do all of this by teaming up with local hospitals whose doctors and staff are completely on board with our mission, as well as hosting different fundraisers so our clients can take advantage of our services at little to no cost.
Myself, along with the LFF team, enjoy volunteering at local wellness retreats and cancer support groups in hopes of getting the word out about what we do to help as many people as we can. Oncology esthetics has changed my life in so many ways, and I am so grateful to have had the opportunity to make this my niche and to continue to help every patient who walks through my door in any way that I can.
Story of inspiration provided by

Jordyn Warren, LE and owner of Jordyn Warren Esthetics
Esthetician for 6 years
Practicing oncology skin care for 6 years
LEARN MORE ABOUT ASCP'S ONCOLOGY SKIN CARE MONTH
Check out our blog here to learn more about this amazing event.