Instant access to the (FREE!) key to your professional success! Associated Skin Care Professionals FREE Student Network gives skin care students a sample of ASCP membership.
ASCP Free Student Network members receive:
ASCP Skin Deep magazine, digital edition plus annual ASCP Skin Deep Student Edition digital magazine.
Free and fully hosted individual website/portfolio with easy-to-use free website/portfolio builder that you can change, update, or revise anytime you want right from your phone, plus a matching professional email address.
ASCP Student Life monthly enewsletter and online archive to support your student experience.
Invitations to live webinars.
Invitations to to industry events.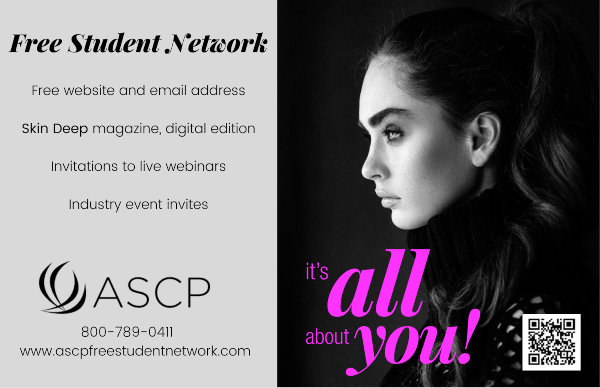 Sign up today and get connected to the best student network in the profession!