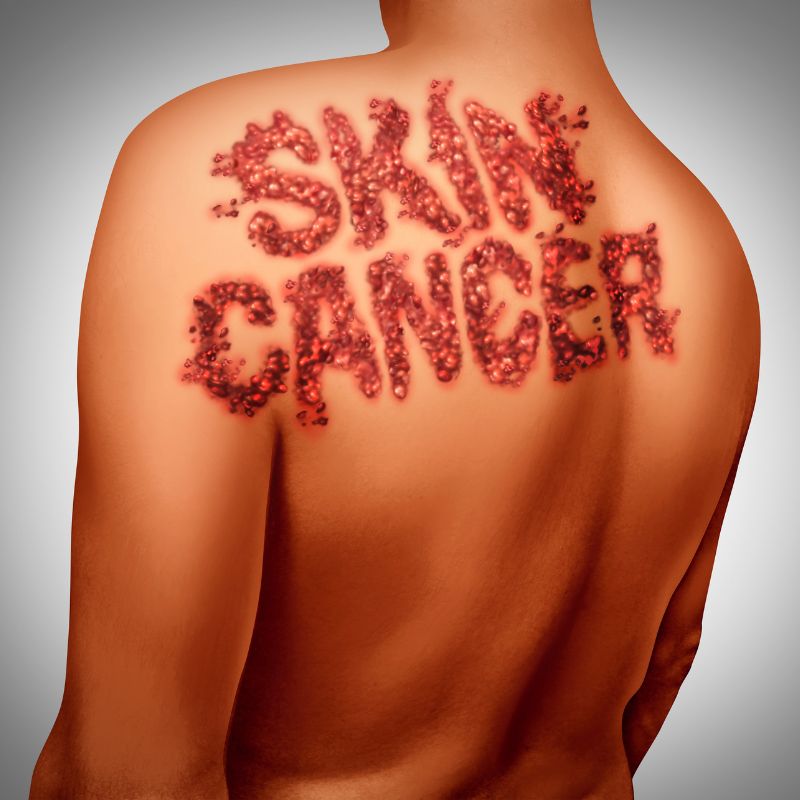 Celebrities have a huge impact on our culture. They drive trends, influence fashions, and can even inspire insightful thoughts. Actor Hugh Jackman recently created a buzz, not for announcing his upcoming role as Wolverine in "Deadpool 3," but for the attention he called to basal cell carcinoma awareness. "The Greatest Showman" actor has revealed he had a cancerous growth removed from his nose, inspiring a conversation on this most common form of skin cancer. In this episode of ASCP Esty Talk, Maggie and Ella discuss basal cell carcinoma, ways to recognize it, and ways to help prevent it. Tune in to hear how one celebrity's announcement can help strengthen the argument for daily SPF protection.
ASCP Esty Talk with Maggie Staszcuk and Ella Cressman
Produced by Associated Skin Care Professionals (ASCP) for licensed estheticians, ASCP Esty Talk is a weekly podcast hosted by Maggie Staszcuk and Ella Cressman. We see your passion, innovation, and hard work and are here to support you by providing a platform for networking, advocacy, camaraderie, and education. We aim to inspire you to ask the right questions, find your motivation, and give you the courage to have the professional skin care career you desire.
About Ella Cressman:
Ella Cressman is a licensed esthetician, certified organic formulator, business owner, and absolute ingredient junkie! As an educator, she enjoys empowering other estheticians and industry professionals to understand skin care from an ingredient standpoint rather than a product-specific view.
She has spent many hours researching ingredients, understanding how and where they are sourced, as well as phytochemistry, histological access, and complementary compounds for intentional skin benefits. In addition to running a skin care practice, Cressman founded a comprehensive consulting group, the HHP Collective, and has consulted for several skin care lines, including several successful CBD brands.
Connect with Ella Cressman:
Website: www.ellacress.com
Website: www.hhpcollective.com
About Maggie Staszcuk:
Maggie has been a licensed esthetician since 2006 and holds a bachelor's degree in business administration from Stephens College. She has worked in the spa and med-spa industry and served as an esthetics instructor and a director of education for one of the largest schools in Colorado before coming to ASCP as the Advanced Modality Specialist.
Connect with Maggie Staszcuk:
P 800.789.0411 EXT 1636
E MStaszcuk@ascpskincare.com or AMI@ascpskincare.com
About our Sponsors
Truth Treatments:
All Truth Treatment Systems products have one thing in common—they work! Our products are made with 100 percent active and functional ingredients that make a difference to your skin. No fillers, preservatives, waxes, emulsifiers, oils, or fragrances. Our ingredients leverage the latest biochemical understandings and use proven strategies gleaned from years of compounding prescription skin health products for the most discerning physicians and patients.
Connect with Truth Treatments:
Website: www.TruthTreatmentsPro.com 
Facebook: www.facebook.com/truthtreatments 
Private Facebook Pro Group: www.facebook.com/groups/truthtreatments 
Instagram: http://www.instagram.com/truth.treatments
About DiamondTome:
You shed 30-40,000 skin cells every minute—but dead skin still builds up without regular exfoliation. We can help! We're DiamondTome, the exfoliation experts.
Our professional diamond-tip face and body wands treat the entire body, head to toe. From rejuvenating facials to luxurious body treatments, give your clients smooth, touchable skin year-round.
Connect with DiamondTome:
And since no exfoliating treatment is complete without sun protection, we're giving away a DTProtect SPF 30 to the first 10 people who call us at 1-866-325-8247.
Experience the DiamondTome difference, learn more at diamondtome.com!
About DMK:
Founded by botanical visionary Danné Montague-King, DMK is the World Leader in Paramedical Skin Revision™. Our revolutionary concept of REMOVE. REBUILD. PROTECT. MAINTAIN.® aims to match an individual's biochemistry with the appropriate skin therapy. DMK believes that the origin of most skin conditions is a result of disharmony within the skin. Using the principles of biochemistry, DMK has formulated a range of Enzymatic Treatments and Home Prescriptives that encourage the skin to return to its most balanced and healthy state. For skin care professionals whose business depends on generating long-lasting clinically-proven results, DMK's education-first approach has become essential. Hundreds of salons, spas, and even industry experts have recognized the effectiveness of the DMK concept, witnessed by thousands of people worldwide whose lives have been changed forever.
Connect with DMK:
Instagram:
https://www.instagram.com/dmkinternational/
TikTok:
https://www.tiktok.com/@dmkinternational
Facebook:
https://www.facebook.com/dmkinternational
About TIZO:
TiZO Mineral sunscreens set the standard for esthetic elegance with tinted and non-tinted formulas for use on virtually all skin types and tones. Our name reflects our commitment: TiZO = Titanium dioxide + Zinc Oxides. All TiZO products are reef-friendly and 100 percent free of chemical sunscreens, dyes, fragrances, gluten, phthalates, and parabens.
TiZO Photoceutical Skincare is the perfect partner to our sunscreens in the fight against photoaging. These silky, elegant products address tone, texture, and hydration while helping to prevent further damage. From our flagship TiZO3 Primer/Sunscreen SPF 40 to our gentle Ultra Zinc formulations to our new Advanced Vitamin C+E Serum with Bakuchiol, TiZO has the ideal selection of products to protect, repair, and revitalize skin.
Connect with TIZO:
Website: https://tizoskin.com/
Facebook: @tizoskin
Pinterest: @tizoskin
Instagram: @tizoskin
YouTube: @tizoskin
About Associated Skin Care Professionals (ASCP):
Associated Skin Care Professionals (ASCP) is the nation's largest association for skin care professionals and your ONLY all-inclusive source for professional liability insurance, education, community, and career support. For estheticians at every stage of the journey, ASCP is your essential partner. Get in touch with us today if you have any questions or would like to join and become an ASCP member.
Connect with ASCP:
Website: www.ascpskincare.com
Email: getconnected@ascpskincare.com
Phone: 800-789-0411
Facebook: www.facebook.com/ASCPskincare
Instagram: www.instagram.com/ascpskincare
0:00:00.0 Speaker 1: You shed 30 to 40,000 skin cells every minute, but dead skin still builds up without regular exfoliation. We can help. We're DiamondTome, the exfoliation experts. Our professional diamond tip face and body wands treat the entire body head to toe. From rejuvenating facials to luxurious body treatments, give your clients smooth, touchable skin year-round. And since no exfoliating treatment is complete without sun protection, we're giving away a DT protect SPF 30 to the first 10 people who call us at 866-325-8247. Experience the DiamondTome difference and learn more at diamondtome.com. Do you see yourself as the rebel who challenges the status quo on skin health? Learn how to be a critical thinker, discover innovative solutions to skin conditions, and facilitate individualized healing on a deeper level with truth treatment systems. Truth Treatment Systems provides you the products and tools to unveil the truth behind skin conditions. Sign up for a wholesale account today at truthtreatmentspro.com and receive 10% off your first order. That's truthtreatmentspro.com.
[music]
0:01:37.0 Ella Cressman: Hello and welcome to ASCP Esty Talk. I am Ella Cressman, licensed esthetician, certified organic skincare formulator and content contributor for Associated Skincare Professionals.
0:01:47.5 Maggie Staszcuk: I am Maggie Staszcuk, licensed esthetician and ASCP's education program manager.
0:01:53.2 EC: And a shout out to Valerie of Savva Skin Therapy in Burbank, California. Thank you for listening. We love that you love us and that's awesome. Maggie. Check this out. We've all seen the news, but I guess it's not a big surprise because of where he's from. But holy crap, Wolverine has skin cancer.
0:02:11.9 MS: Yeah. Crazy. No surprise, though.
0:02:14.2 EC: No surprise. But I thought that his, I guess, exposure, the way that he went about talking about the reoccurrence was pretty neat. First of all, we have a man talking about it, which is awesome, talking about the dangers and such. Now, he lives in Australia, so their sun is a little more intense in that area. But in early April, he took to social media and he starts warning people about the dangers of sun tanning and skin cancer, sun exposure. This is something that we know here because of where we are in relation. The sun's a little more intense where we are geographically, but we have both been guilty of saying, go for it, dance in the sunshine, get your sun beams on. Anytime there's a revelation about skin cancer or something like this, does this ever scare you or challenge those thoughts for you?
0:03:06.0 MS: Yeah, I suppose. I mean, hearing this news-story. No, it didn't. I just feel like it's another celebrity news story and I move on. But I will say, as a young girl, teenager, I always was in the backyard trying to tan, which, for those of you listening, I am like a Fitzpatrick too. Tanning is not a possibility for me. So what that meant is like, terrible sunburns, blisters that would then crust up. I maybe would get a little tan, and then it would be gone in less than a week. Now, as an adult, I am like sunscreen head to toe, every day of the week. And I will say also that I have had little spots removed by the dermatologist, little precancer lesions, and I'm very aware now. Being sure that I don't have anything like a basal carcinoma popping up or an actinic keratosis popping up. So that's kind of where my mindset is now.
0:04:05.6 EC: Okay, that makes sense. I have to be fair and honest that I will not head to toe, but often, if I'm in the elements, and this, I am that client, this is that client that I talk about sometimes. It's like, do you wear sunscreen? Only when I'm outside. But that is true for me often. For the neck down. For the neck up, it's easy, breezy, and honestly, I bring it down to my decollete. It's part of my routine now at this point, because I have moisturizers with SPF in it.
0:04:34.8 EC: I have to be honest with the reason I don't put daily SPF on the rest of my body is because those types of products are an extra. So it goes beyond just the daily moisturizer that I use on my body. I'm going to have to take another step. And I also have to point out at this time, not a lot of the formulations are super desirable from a skin experience standpoint. They are functional. They're meant to do one of two things we've talked before about ingredients and for body sunscreen, unless you're getting baby sunscreen, usually they're chock full of chemicals. And for me, that's counterintuitive. So on the daily, I won't. But if I'm out in the elements, finally ever get to take another vacation because it's been a little bit, then yes, I will at that time. But as far as my hands or my forearms or anything else, normally, no. Even yard work? Yes, but I also try to avoid that. I'd rather just be outside.
0:05:38.6 MS: Down with the SPF?
0:05:40.4 EC: Yes. So I was doing some trolling on options for SPF, and I think body care in general is becoming more sophisticated. We're seeing more anti-aging body care. So I feel that it's imminent that we will have a high quality double-duty or triple-duty product coming. So that would be nice, right? So we have something that offers protection and hydration, something functional that it makes sense. It's not another step. It's not going to stick to my clothes, it's not going to make my black shirt white or with a cast or something like that. But that's why I don't, in all honesty, why I don't wear it head to toe every day.
0:06:19.9 MS: And there are actually professionals out there that preach tans are healthy. And of course, sun exposure is good for you. That's how you're synthesizing your vitamin D.
0:06:30.0 EC: And I synthesize a lot whenever I can, and I just don't get the same effect from this. I got this sunless tan lotion because I just feel pasty right now. I haven't been able to be outside and be as active as I was before. So I had, my husband helped me put it all over. I had my arms stretched out like a starfish, like, okay, got it all. And it just, it stinks.
0:06:54.9 EC: You have to wait one to 8 hours for it to set. And then when it did set, I had streaks from putting my pants on or whatever. It's like, it's a job. You have to do it every few days and stuff so it's pretty, it's safer but I still get that look. But as it fades away it's kind of freaky. But let's go back to basal cell carcinoma. So one thing that Hugh Jackman did say is he quoted when he was doing his video, he said, "Just to remind you, basal cell in the world of skin cancers is the least dangerous of them all." However, if I can just take this opportunity to remind you, summer is coming. And I thought that was cool. They're winding down their summer. They're heading into their autumn and winter. But let's talk about basal cell carcinoma and what it is.
0:07:43.0 MS: Yeah, I think that most estheticians are familiar with all the types of skin cancer and the ABCDs of detecting skin cancer. It's one of the things that you learn pretty quickly in aesthetic school, but it most often develops in those sun exposed areas. So you're going to find it like on the tip of the nose, for instance. So face is very common, decollete is very common, and it's a type of cell within the skin that produces new skin cells as the old ones die off.
0:08:09.6 EC: Because it's in the basal layer.
0:08:10.9 MS: Yeah, exactly.
0:08:12.3 EC: And I love dissecting names, you know, like My Big Fat Greek Wedding. You tell me a new word, and I'll tell you it has the Greek root. I feel like that in a lot of ingredients and such, and here's a really good one. So this is why the treatments and such are potentially so invasive, is because they have to get down into the epidermis, into the basal layer to stop the problem where it starts. So what are we looking for? What are some of the things? How do we identify basal cell carcinoma?
0:08:42.5 MS: Well, it's going to usually be a pink kind of pearlescent lesion on the skin. It may flake off and continuously return. Flake off, continuously return. And that's a good indication it's something that needs to be checked by a dermatologist.
0:08:57.1 EC: I think what you just described is what we see often on the face as professionals. They don't, they, clients come to us and say, have this. It keeps peeling. It keeps peeling. And so that's a great indication to refer to a physician of some sort to have that looked at, because it's not just a warning for us to be very cautious with treatment, but also for them to have it checked out before. And that's okay. I think one of the things to be very careful about is how you deliver that information or that suggestion. You don't want to be like, oh, my gosh, I'm pretty sure this is basal cell carcinoma. This is how I handle it. And then I want to hear how you would handle it. I handle it. I say, "This is not normal skin behavior. It's something you may want to have your doctor look at, and they can. They have different tools and they can see different things. So that would be something I would strongly suggest you have your physician, your primary care or whatever, look at," and often I get, "Should I make that appointment right away?" I get those panic questions and just soothing them into, "Whenever you feel comfortable. But sooner than later is good," but not like, "Oh my gosh, this is something, 911, the sky is falling." How would you handle it?
0:10:15.9 MS: I handle it very similar. I ask my client, how long have they had this lesion? What are the behaviors of this lesion? So finding out, has this been there for an extended period of time, as opposed to it's only been there for a couple of days, and is this something that disappears and reappears? Is it flaking and coming back? That's a good indication for me that my client probably should go to the dermatologist. And then, just as you said, I'm not, oh my God, panic. You know what? You have cancer. That's not how we handle it, because we're not diagnosing. Right? Just letting my client know, you know what? That's a little suspicious. You may want to go and see your dermatologist and have them take a look.
0:10:58.7 EC: I think that is sound advice. But there's other presentations of these basal cells, so it's good to understand other ways that they appear. Hold that thought. We'll be right back.
0:11:10.0 S1: DMK is the world leader in paramedical Skin Revision Education, with certification programs designed to give licensed professionals a thorough understanding of the skin and an in-depth study of the DMK concept of remove, rebuild, protect, maintain. Created by the Botanical visionary Danne Montague King, DMK offers skin revision training and education for all ages, skin conditions and ethnicities in more than 35 countries, harnessing the body's innate healing mechanisms to change the health of the skin. Learn more at dannemking.com that's D-A-N-N-E-M-K-I-N-G.com. TIZO creates all mineral sunscreen that fits into any skincare routine. TIZO sunscreens are lightweight, virtually invisible, and free of chemical sunscreens. So they're wreath friendly, free of dyes, fragrances and preservatives.
0:12:11.7 S1: It's elegant sunscreen you'll love and that loves your skin. TIZO skincare is the perfect partner to our sunscreens in the fight against photo-aging. With powerful antioxidants and benefit ingredients, TIZO skincare helps diminish the visible signs of aging and prevents further damage. Visit tizoskin.com for more information.
0:12:37.3 MS: Okay, here we go. Let's get back to the podcast. Basal cell carcinoma. It can be shiny or pearly. It can be a bump. Sometimes it's described as translucent, meaning you can see through it to the surface of the skin. The bump can look pearly, like I said, white, pink skin. Sometimes on brown or black skin, the bump often looks brown or glossy black. And often you could, may even see blood vessels that are running through the lesion. If the lesion is flaking, it's not uncommon, especially if this lesion has progressed, that it's bleeding or scabbing over.
0:13:15.4 EC: As Hugh Jackman mentioned, this is the least dangerous of all of the cancers. However, I like to think of something like this. It's a morphing of the cell. And so basically, in the basal layer, there has been a change in the way the cells are formed. The DNA sequence is off, the telomeres are cut, and now it's reforming in a different way. I think of word on the street. So anytime you have a morphing of cells, there's an opportunity for other morphing of cells that it needs to be addressed immediately. I also think that it's a good idea to keep for that type of exposure, there's potential for other more serious types of cancer. So a complete overview by a dermatologist. And to be quite honest, I think I need to go. Do you go to the dermatologist every year?
0:14:05.6 MS: I don't. I should, but I don't. It's kind of one of those things where if I'm experiencing that suspicious lesion, that's when I go.
0:14:12.9 EC: I think I need to start. I think I'm of that age. There's a lot of things that I'm going to have to start doing, and this is one of them. So maybe I'll do it this year and then let you guys know my experience, because that sounds freaky to me, to be checked over. But I'm going to imagine I probably have this on my back, because just like you, no, I'm a higher Fitzpatrick, so I do hold tan. But just like you, in my youth, I would blister, so I know there's damage from previous encounters or whatever. One time I blistered so bad, I had sun poisoning.
0:14:44.2 MS: Oh, wow.
0:14:45.4 EC: Yeah, I had like little baby blisters, but shaking and shivering. I was on a lake, on a boat, having a good time and you're on that wind, it's blowing, you have no idea. And then you get off and it's like, oh, I'm so hot. It was really bad. So I've had some doozies. But I'm going to have to get that checked. But it's important, like Maggie said, that we don't diagnose. This needs to be diagnosed by a professional. I think some people don't go get checked or don't have treatment because they don't understand what is going to happen once that diagnosis has been determined. So let's talk about some, the worst case scenarios. I know for me, I've had clients who have had some removals, and there's a couple of different ways that they have been treated. Some are cut out, some are burnt off, and some would use creams, like chemotherapy creams to kill the cancer cells. Have you heard of anything different?
0:15:38.3 MS: All of those things I've heard of, experienced, myself or family has experienced as well, all very effective. And I think when you go to the doctor and get checked, depending on the nature of your condition and as well your past history, that will dictate the type of treatments you're having.
0:15:56.4 EC: Did you have yours scraped or cut?
0:16:00.0 MS: I had it scraped. Yeah. And they're taking like slices of tissue, examining that tissue and then determining are cancer cells present. Do we need to keep slicing?
0:16:12.4 EC: That's the Dr. Asarch method. And did you know Dr. Asarch is from here, in Denver?
0:16:15.8 MS: I do, yeah.
0:16:16.7 EC: Yeah. It's cool. Oh, little hometown pride. Yeah, that's, I don't want to say that's awesome, but that's really thorough and comprehensive. That's a really good way to do that. There are some people, early on. Early on, let's detect it. Let's get it, let's take it off. And they would have scars. But the treatment has come such a long way since then that don't let that scare you. There's something for you. I had someone, she was two years younger than me in high school, and of course I follow her on Facebook. Probably wouldn't hang out in real life, but she had sun, like, she had the cream and stuff, but she was tan, she worked at a tanning salon in high school even. So, something to think about. And now let's talk about how to avoid it. How do we avoid the possibility when, like you and I have said, we've had this exposure as younger humans, the things we learn as we age, but from now on, ways to avoid it.
0:17:09.7 MS: Yeah, well, obviously your SPF, your sun protection, we've talked about the ingredients in those sun protections. For me personally, it's always a zinc based product, but whatever you have, just use it and then be reapplying. And then, of course, wear your hats. If you're out in the garden or going to a baseball game or whatever it is, just be sure that you are reapplying. You're shading yourself and you're not purposefully like we did as teenagers, soaking up that sun and burning yourself. Because that's something then later in life you can see crop up as DNA damage that is leading to cancer.
0:17:46.8 EC: You know what I saw, speaking of reapplying, because it's not always easy. Like you go to the baseball game, for example, you're sitting out in the sun, you have to take these clear bags and you're going to put sunscreen in them. But one thing that I did see recently on my Amazon trolling, there was this one product that I was interested in because it was a clear gel. I found out that it's a chemical, so I wasn't, that's where it ended. But in my search, my research, I also found another powder that's cheaper than the current powders on the market by a quarter. It's like 25% of the other ones. So there is a lot more options even going to like a big box beauty store or a department store like Target. There is a section now of chemical-frees, which they didn't have before.
0:18:32.4 MS: Yeah, I think there's so much to that because there are a lot of ingredients that are banned when you're going into the ocean. You can't use those products because it's going to harm the marine life. And to your point, with the powder, I have seen that, and it's a great way to reapply. It's not going to interfere if you're wearing makeup, for instance. It's very quick, easy. You're not going to get the shine or the white cast if you're using a zinc product. On the other side, the flip side to that though, there should be conversation around the fact of, well, my makeup has SPF and that's good enough. Yes and no. It's really important to be applying an SPF and then putting your makeup on top of that, I think.
0:19:15.3 EC: I think so too. You could double down it doesn't hurt anything. There's so many products on the market now that have beauty balms or moisturizers that have SPF in it that will just fortify the makeup SPF. So I agree. So always look for a SPF product. But also keep in mind, HEV, that's the new threat on the block. That is high energy visible light cast from devices. So blue light. But listeners, we really want to hear from you. What are your thoughts on Hugh Jackman having skin cancer? Are your clients talking about it? Does it make the conversation about sunscreen easier? Be sure to let us know. Reach out on social media or send us an email at getconnected@ascpskincare.com we want to know all the details. In the meantime, thank you for listening to ASCP Esty Talk. For more information on this episode or for ways to connect with Maggie or myself, or to learn more about ASCP, check out the show-notes and stay tuned for next episode of ASCP Esty Talk.