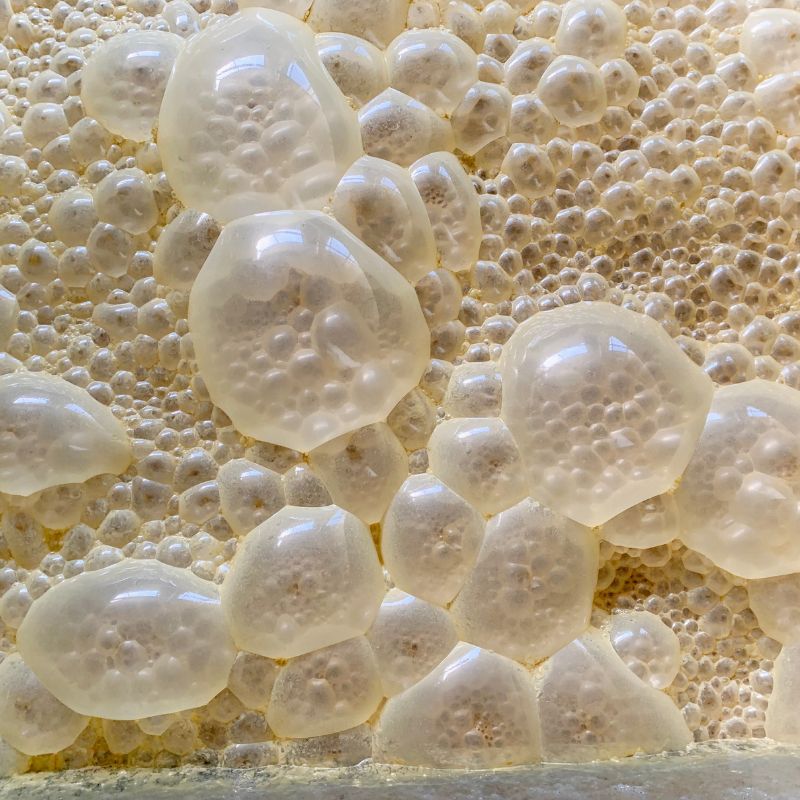 What is the process of fermentation? And how does that make some ingredients more bioactive? Tune in to this episode of ASCP Esty Talk to hear Maggie and Ella discuss fermentation and the skin benefits of fermented ingredients. Who knows, maybe you are already using some in your routine!
ASCP Esty Talk with Maggie Staszcuk and Ella Cressman
Produced by Associated Skin Care Professionals (ASCP) for licensed estheticians, ASCP Esty Talk is a weekly podcast hosted by Maggie Staszcuk and Ella Cressman. We see your passion, innovation, and hard work and are here to support you by providing a platform for networking, advocacy, camaraderie, and education. We aim to inspire you to ask the right questions, find your motivation, and give you the courage to have the professional skin care career you desire.
About Ella Cressman:
Ella Cressman is a licensed esthetician, certified organic formulator, business owner, and absolute ingredient junkie! As an educator, she enjoys empowering other estheticians and industry professionals to understand skin care from an ingredient standpoint rather than a product-specific view.
She has spent many hours researching ingredients, understanding how and where they are sourced, as well as phytochemistry, histological access, and complementary compounds for intentional skin benefits. In addition to running a skin care practice, Cressman founded a comprehensive consulting group, the HHP Collective, and has consulted for several skin care lines, including several successful CBD brands.
Connect with Ella Cressman:
Website: www.ellacress.com
Website: www.hhpcollective.com
About Maggie Staszcuk:
Maggie has been a licensed esthetician since 2006 and holds a bachelor's degree in business administration from Stephens College. She has worked in the spa and med-spa industry and served as an esthetics instructor and a director of education for one of the largest schools in Colorado before coming to ASCP as the Advanced Modality Specialist.
Connect with Maggie Staszcuk:
P 800.789.0411 EXT 1636
E MStaszcuk@ascpskincare.com or AMI@ascpskincare.com
About our Sponsors
Truth Treatments:
All Truth Treatment Systems products have one thing in common—they work! Our products are made with 100 percent active and functional ingredients that make a difference to your skin. No fillers, preservatives, waxes, emulsifiers, oils, or fragrances. Our ingredients leverage the latest biochemical understandings and use proven strategies gleaned from years of compounding prescription skin health products for the most discerning physicians and patients.
Connect with Truth Treatments:
Website: www.TruthTreatmentsPro.com 
Facebook: www.facebook.com/truthtreatments 
Private Facebook Pro Group: www.facebook.com/groups/truthtreatments 
Instagram: http://www.instagram.com/truth.treatments
About DMK:
Founded by botanical visionary Danné Montague-King, DMK is the World Leader in Paramedical Skin Revision™. Our revolutionary concept of REMOVE. REBUILD. PROTECT. MAINTAIN.® aims to match an individual's biochemistry with the appropriate skin therapy. DMK believes that the origin of most skin conditions is a result of disharmony within the skin. Using the principles of biochemistry, DMK has formulated a range of Enzymatic Treatments and Home Prescriptives that encourage the skin to return to its most balanced and healthy state. For skin care professionals whose business depends on generating long-lasting clinically-proven results, DMK's education-first approach has become essential. Hundreds of salons, spas, and even industry experts have recognized the effectiveness of the DMK concept, witnessed by thousands of people worldwide whose lives have been changed forever.
Connect with DMK:
Instagram:
https://www.instagram.com/dmkinternational/
TikTok:
https://www.tiktok.com/@dmkinternational
Facebook:
https://www.facebook.com/dmkinternational
About Rhonda Allison:
Rhonda Allison Skincare recognizes that every person's skin is unique—we have beautiful skin down to a science.
For more than 30 years, we've looked to nature for inspiration, blending the best active, quality-driven, natural ingredients with highly beneficial, scientifically developed compounds to create superior products.
CEO Shannon Esau and world-class biochemists are in constant research to uncover the latest scientific advancements and next-generation ingredients to give you time-tested, proven ingredients that will transform the condition of your skin.
No matter what your skin care needs may be, we have a skin care line that will meet those needs with quality products proudly free of synthetic dyes, synthetic fragrances, sodium lauryl sulfates, and parabens. Everything you want in skin care.
Connect with Rhonda Allison:
FB: https://www.facebook.com/raskincare
IG: https://www.instagram.com/rhondaallison/
web: https://rhondaallison.com/
blog: https://ra.skin/blogs/news
About Face Reality:
Face Reality Skincare, 3-time winner of Best Acne Line in ASCP's Skin Deep Reader's Choice Awards, offers estheticians the most comprehensive online acne training available to learn how to identify and treat even the most stubborn acne cases using Face Reality's holistic treatment protocol. Once you become a Certified Acne Expert, you'll unlock access to continued education, protocol support, marketing and helpful tools to grow your business. Whether you have clients dealing with occasional breakouts or severe acne, Face Reality has a game plan for you.
Connect with Face Reality:
Pros.facerealityskincare.com
@facerealityskincare
About Associated Skin Care Professionals (ASCP):
Associated Skin Care Professionals (ASCP) is the nation's largest association for skin care professionals and your ONLY all-inclusive source for professional liability insurance, education, community, and career support. For estheticians at every stage of the journey, ASCP is your essential partner. Get in touch with us today if you have any questions or would like to join and become an ASCP member.
Connect with ASCP:
Website: www.ascpskincare.com
Email: getconnected@ascpskincare.com
Phone: 800-789-0411
Facebook: www.facebook.com/ASCPskincare
Instagram: www.instagram.com/ascpskincare
0:00:00.3 Benjamin Knight Fuchs: Calling all forward-thinking estheticians. It's time to redefine the art of skincare and embrace a revolutionary approach that begins with your client's skin cell health. I'm pharmacist Benjamin Knight Fuchs welcoming you to Truth Treatment Systems where beauty begins at the cell. We believe you're not just a beauty professional, you are a healthcare professional. You want to make a positive difference and you want to make a good living and we will help you do both. We're here to support your out-of-the-box thinking and empower you to question traditional products, outdated formulations, and old-school ingredients. Imagine a world where solutions to the skin's enigmatic conditions lie just beyond the horizon. At Truth, we're not just a skincare brand, we're a movement that encourages you to explore better solutions and find that aha moment that changes the game. You are an artist and a healer of the skin and we're here to provide the canvas and the tools for you to create tailored protocols leaving generic ones in the past. Sign up now at truthtreatmentspro.com and receive two complimentary mineral-rich electrolyte sheet masks. That's truthtreatmentspro.com where healthy skin is beautiful skin.
0:01:09.8 Speaker 2: Reverse aging and boost collagen with Rhonda Allison Skincare. Peptides help increase collagen and elastin, reducing fine lines, wrinkles, loss of elasticity, and increasing firmness. RA Skincare has created several peptide serums. I don't know if you've heard of it, but it's a great product. It's a great deal for photo-aging due to years of UV exposure, toxic environments, and premature and general aging. Our serums are perfect for restoring and maintaining moisture and hydration levels within the skin. Whether you have sensitive, normal, or severely photo-aged skin, RA Skincare has a cutting-edge peptide just for you. Learn more at rhondaallison.com.
0:02:02.9 Ella Cressman: Hello and welcome to ASCP Esty Talk. I'm Ella Cressman, licensed esthetician, certified organic skincare formulator, international educator, and content contributor for associated skincare professionals.
0:02:16.1 Maggie Staszcuk: I am Maggie Staszcuk, licensed esthetician and ASCP's education program manager.
0:02:21.9 EC: You feel that, Maggie?
0:02:22.1 MS: Yeah, feeling it.
0:02:23.8 EC: A little chill in the air. So that means that it is fall. Like it's here, it's official, it's been a couple weeks. I don't know about you, but I start thinking about different foods and stuff in the fall. Do you or am I alone?
0:02:39.4 MS: Yeah, no, you're right. Diet changes, outfits change, weather change.
0:02:42.0 EC: Socks, shoes, all of that changes. So one thing that's come to mind for me lately is, I don't know why, but it's the association of fermented foods. And maybe it's something like way back in my DNA because normally you harvest foods and to sustain throughout the winter, some people would ferment some of those vegetables and stuff because you're not able to eat them like a... Blah blah blah, could be. But that's what I think of when you hear fermented foods. What do you think of?
0:03:09.3 MS: Kimchi.
0:03:10.1 EC: So kimchi, huh? So kimchi is what? Cabbage?
0:03:13.3 MS: Cabbage.
0:03:16.5 EC: I think of cider. I don't think cider is fermented, but that's what I think of. I also think of yogurt and things like that. So let's talk about what does it really mean if something is fermented. Fermentation is actually a process in which an agent causes an organic substance to break down into simpler substances. So whether it's kimchi or yogurt, it's taking something and breaking it down smaller. So when an organic compound ferments or if it's fermented, it goes through a chemical change where the action of a yeast or bacteria changes the original structure. So not crispy cabbage as much as a probiotic, I don't want to say, it's just the texture changes, the smell changes, and so on.
0:04:03.7 EC: No secret that lately we've seen a lot of ingredients that have these ferments more than I've ever seen. Have you really been acquainted with a lot of those ingredients in the past or is it something you're seeing new too?
0:04:17.5 MS: It's new for me too. Yeah, I don't recall this being something that was part of skincare in the beauty industry until just recently.
0:04:26.2 EC: I thought so too. And then looking into it, this made a lot more sense. But we know the history of the Egyptians using sour milk baths and that would be lactic acid and actually a byproduct of fermentation. So that's one example of fermentation being used for a long, long time. Another one is fermented barley or millet wine used to be used by the Romans as a skin treatment. And now what we know with today. Science is that concoction or that fermentation process encourages antioxidants, even has alpha hydroxy acids and then polyphenols, which are all really beneficial for the skin. And then speaking of other ancient practices, some that are pulled into today even are some traditional Asian practices of fermentation. In Japanese fermented skincare, for example, you see sake or rice wine. This is used to exfoliate and brighten, fermentation process here breaks down these rice starches into amino acids and then other skin friendly compounds. We've been seeing a lot more of that lately.
0:05:37.1 EC: Chinese herbal medicine like ginseng and other various herbs. These were fermented previously, actually for a long time, and these were to extract active compounds, almost to turn up the volume on efficacy here. And then one popular trend in the Korean skincare, I think the Korean skincare market has brought so much to today's skincare, if not just in practice, especially with different layering ideas, not just in products, but in bringing these traditional components or these traditional ideologies into modern thoughts, I guess. Hold that thought. We'll be right back.
0:06:20.7 S2: DMK is unlike any skincare company on Earth. Named after visionary founder Danne Montague-King, DMK is committed to providing individualized products and treatment plans that heal skin on the cellular level, whether the condition concerns pigmentation, acne, inflammation or signs of aging. DMK is home to the original enzyme mask, the game changing formula that sends oxygenating, tightening and exfoliating signals into the skin to enact changes in skin structures from the inside out. DMK's business is built on empowering estheticians with education. The DMK tool belt and remove, rebuild, protect and maintain concept allow estheticians to be flexible when treating clients and bringing their best skin forward. At DMK, we believe everyone deserves to feel the confidence that comes with healthy, beautiful skin. Learn more at dannemking.com. That's D-A-N-N-E-M-King.com.
0:07:22.7 S2: Do you want to give your clients clear, glowing skin for good? Look no further than Face Reality Skincare, three-time winner of Best Acne Line in ASCP's Skin Deep Reader's Choice Awards. As the number one professional acne brand, Face Reality offers estheticians the most comprehensive online acne training to learn how to identify and treat even the most stubborn acne cases. Learn to use Face Reality's Holistic treatment protocol, which includes in-clinic treatment, customized home care, and lifestyle guidance. Visit pros.facerealityskincare.com today to get started.
0:08:09.2 EC: Okay, here we go. Let's get back to the podcast.
0:08:12.2 MS: We're throwing out a lot of ingredients here that are foods that we're consuming. And for someone who is maybe not as familiar with formulation or maybe skincare ingredients in general. I mean, obviously, we don't take a bowl of rice and drop it into our skincare product.
0:08:30.9 EC: You don't.
0:08:33.6 MS: If it's a DIY.
0:08:34.9 EC: Weird.
0:08:35.2 MS: Yes, I know. But let's talk a little bit about what that means when we say that something like rice or ginseng or even sake might actually be in our ingredients.
0:08:48.4 EC: That's a great point. And so we're talking about it as if we're cruising down to the store and going to grab some kimchi and make a facial later. But the facts are that there's these components that go into FDA-approved labs that go through a lot of the processes, CGMP processes, and they take these and they put them into formulations, these components. Very similar to how you can get a vitamin C supplement at the store or vitamin C in your orange juice where you have a cosmeceutical grade. Thank you for bringing that up. So these are cosmeceutical grade components. Can you imagine cosmeceutical or pharmaceutical or cosmetic grade? Whatever you want to classify it. Cosmetic grade sake for your face.
0:09:27.3 EC: I think that's pretty cool. And the translation is, I mean, really when we think about it, a lot of these come from, you said it yourself, these are foods that we're consuming. A lot of skincare trends often parallel, precede, or follow these diet trends because there is such a correlation. And we look back to these thousands of years of use where we've gone, again this is my imagination. Or they're like making whatever they're hunting, they're gathering, they're preparing for the long winter, and then they're like, oh, let's see what this does. And wipe a little on their face and there it is, a positive benefit. The difference between then and now is we have science to back it up, science to understand some of those components, whether it's understanding how these yeasts or the byproducts of these affect skin, keratinocytes, or how it affects hydration or how it affects brightening.
0:10:18.1 EC: The other part of that is how are we going to make those the specific grade, these clean ingredients to put into these formulas? And finally, what else do we put in these formulas to stabilize? What else do we put in these formulas to enhance efficacy? So I think I've shared with a story where I accidentally bought full price mask at the resort this spring. I was at a resort and got caught up, had a massage and on the way out bought a full price luxury line mask. And in there was a kombucha. And this is kind of what started the whole thing. I took it home. First of all, was very appalled that I did that. We get in at cost. But here I was, swept up in the moment and had a full price. And not a cheap one, by the way. This was not drugstore quality. And it was a kombucha mask. And can I tell you that I'm obsessed with this now?
0:11:09.9 MS: What did you feel like it did for you?
0:11:10.0 EC: That not what I thought. So I'm thinking kombucha. I'm thinking probiotics. I'm thinking balancing. But when I use that mask and I use it as a sleep mask, it brightens my skin. It does even it out. So if I have any kind of little reminder of my youth, AKA, a pimple popping up, I can put that mask on and wake up in the morning and look great. My skin is hydrated. My skin is bright. Of course, I use good skincare, so it complements it. But it's just this little bit extra. And so looking at the ingredients there, kombucha is a ferment. And so when the all put together, it's like, oh, these things are really cool. So I started diving into more of, oh, I already have some in a lot of the skincare I use. I just don't think about it.
0:11:52.9 MS: I feel like in the food industry, you have trends. There are ingredients that are trending. You see restaurants using them, chefs using specific foods. And it changes with the seasons, too. And I feel like that is mirrored in other industries. And the beauty industry could be one of them. Like in one of our podcasts, we were talking about upcycling, where the skincare industry is taking byproducts from other industries, such as the food industry. So when you have, say, the food industry using a particular ingredient and casting off, and then the beauty industry adopts that, you're going to find that trend trickle over. Does that make sense?
0:12:31.7 EC: I think that's probably absolutely true. ____ And then I also think maybe that some of that is our resources. So we run across something, and we think, what else can we do with this? Can I stain my cabinets at home with this? Or it influences color, too. So on the subject of mushrooms, it started with truffle or truffle fries or truffle oil. And now you see it in food, reishi, different types of mushrooms. I, for one, don't. I'm not a fan of truffles. I'm probably the only person in the whole world. But other mushrooms. And then you see it in color palettes, though. Mushroom color. And then a lot of understanding. Maybe it's just an awareness of existence, could be. So as far as skincare, fermented skincare, that brings us to the next point.
0:13:20.5 EC: So fermented skincare ingredients use the same principles of centuries-old food production methods. And this process of fermentation releases these active compounds. And what is important about these is that they're more bioactive, and they're more potent than just using, let's say, if there was fermented mushroom, since we just said that. Using a mushroom would be great, but using a fermented mushroom has more bioactive potential because of the breakdown into the simpler substance. So very interesting. A greater opportunity to be absorbed into the skin. And then also with that, a greater opportunity to increase efficacy of other skincare ingredients, which is probably the case with that mask or the other skincare that I use at home. It just turns up the volume on the efficacy of all of it. So it's not fighting as hard to get in to do what it needs to do.
0:14:12.7 EC: So fermented ingredients go through a process that breaks down their molecular structure, makes them smaller and easily absorbed, more easily absorbed. The other part is gentle exfoliation, where I know you're not a big fan of daily exfoliation because of the potential for being really inflammatory, right? I'm putting words in your mouth, but...
0:14:36.0 MS: Yeah, no, I like it low and slow.
0:14:37.5 EC: And so with this gentle exfoliation, like a gluconic acid, for example, this encourages that low and slow like you said. A lot of these fermented skincare ingredients are humectants, so it increases hydration. And then also has a huge antioxidant value. This is because of polyphenols and different flavonoids that will really ward off any free radical scavengers. In food, you can see that. That's why it keeps for as long. But in skin cells, it just keeps those little invaders at bay. All of that encourages an improved barrier function. And I think that one of the most important functions of the skin is barrier, because if that's not intact, it's opening the door for so many other things.
0:15:25.7 MS: I totally agree. In skincare, treating barrier function first should be your primary goal.
0:15:33.3 EC: Absolutely. Once you get that, and I think that's something, let's just touch on that for a second, because if you have a compromised barrier, but you have somebody scheduled to come in for, I mean, it's peel season, and along with apple cider of season, it's a peel season. So if they have a compromised barrier, are you going to provide that service? Are you going to have to do some work ahead of time?
0:15:51.9 MS: Yeah, totally. I mean, talking about peels, you want to prep the skin and make sure it's healthy. And having healthy skin means that your barrier is intact.
0:16:01.7 EC: So fermented ingredients right now, one of my obsessions, I cycle through a lot of different ones, but maybe it's the time of year. Also just wrote an article for Skin Deep and the magazine is, the issue is set to drop anytime now. So we expand on that a little bit more. So if you're interested and you want to check it out, Skin Deep comes out in October, I believe. One of my favorite, favorite ingredients in the moment is fermented skincare, and I hope you all check it out. Now, listeners, we really want to hear from you. What are your thoughts on fermented skincare ingredients? Be sure to let us know, comment on our social media posts, or send us an email at getconnected@ascpskincare.com. In the meantime, thank you for listening to ASCP Esty Talk. For more information on this episode or for ways to connect with Maggie or myself or to learn more about ASCP, check out the show notes and stay tuned for the next episode of ASCP Esty Talk.
[music]